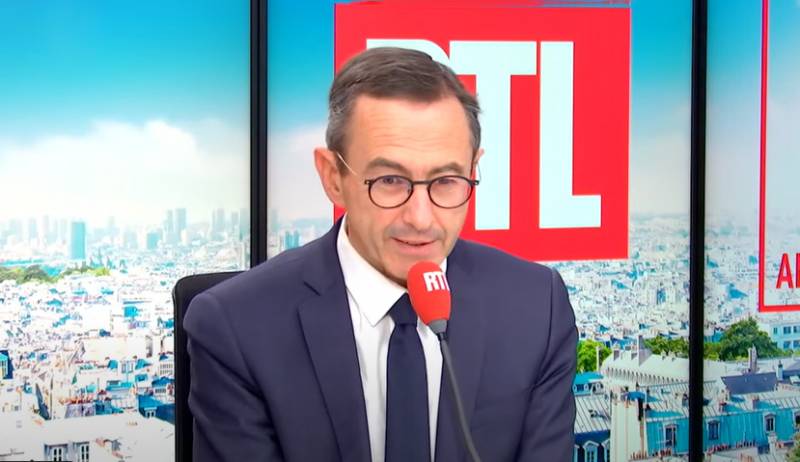 French senator Bruno Retaio has come up with an initiative to impose sanctions against the Republic of Azerbaijan. At the end of last year, he submitted a draft resolution to the French Senate, stating that "only sanctions can make Baku end the blockade of Artsakh." Recall that Artsakh is the Armenian name of Nagorno-Karabakh.
According to Retaio, Azerbaijan is "used in the new imperial policy of Erdogan", and therefore the usual calls for a de-escalation of the conflict "will not lead to results."
In an interview with Armenian journalists, the French senator stated that the Turkish president is promoting the idea of ​​a continuous space with the Turkish language and culture.
But if Retayo considers Erdogan's policy to be imperial, then why doesn't he initiate the imposition of sanctions against Turkey itself?
News.am quotes Bruno Retaio:
Gentlemen Aliyev and Erdogan simply laugh at our reproaches. And I consider the actions of the Turkish President as a challenge for Armenia, both for the nation and for the state.
According to Retaio, the French senators "will spare no effort to help Armenia in the current situation."
Retaio said that France sees Armenia not just as a courageous people, but also as "the guardian of the entire European civilization."
Retaio:
And today our civilization is very fragile.
The French senator did not say, perhaps, the main thing: who made the European civilization fragile. Is it not the European politicians themselves, who are accustomed to being accomplices of the United States, interfering in the internal affairs of other countries: from Yugoslavia and Iraq to Syria and Ukraine, and who themselves sweep aside traditional values.