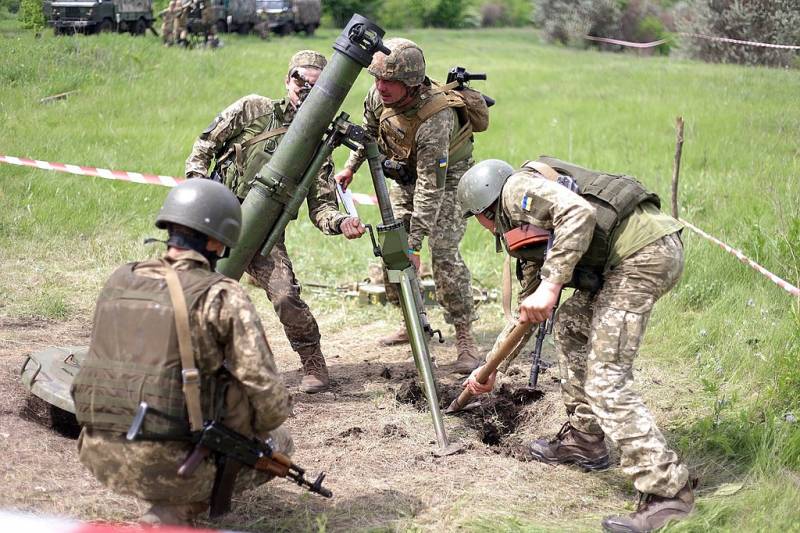 While the leaders of the Kyiv regime are busy trying to beg the West for fighter jets and more
tanks
, in the Ukrainian formations on the front line, they complain about the lack of battalion and company mortars 82 / 81-60 mm. The Ukrainian edition of Strana writes about this, referring to the posts of military personnel.
Although company mortars can hardly be attributed to scarce weapons, the infantry units of the Armed Forces of Ukraine are in short supply of them. In addition, Ukrainian fighters are facing a shortage of ammunition and shells. Often this deficit is catastrophic. For example, former Rada deputy Igor Lutsenko said that the 30th brigade of the Armed Forces of Ukraine, located in Artemovsk (Bakhmut), is abandoning positions, since the soldiers do not have cartridges for Kalashnikov assault rifles. There is simply nothing to fight.
With artillery shells, too, everything is bad. If earlier there was a shortage of shells for Soviet / Russian-made guns, now there are not enough shells for the so-called. "NATO caliber" 155 mm, which are used by Western-made guns. The military-industrial enterprises of Europe, and the United States as well, are not keeping up with the "rate of fire" of Ukrainian artillery.
Even Oleksiy Danilov, Secretary of the National Security and Defense Council of Ukraine, was forced to admit the shortage of shells - the one who keeps threatening to "destroy Russia", but, as we see, he himself cannot solve the issue of providing the Armed Forces of Ukraine with ammunition.
However, the West can no longer help the Kyiv regime much in this situation: the military industry of the NATO countries did not produce shells in such quantities that the Ukrainian artillery now needs.