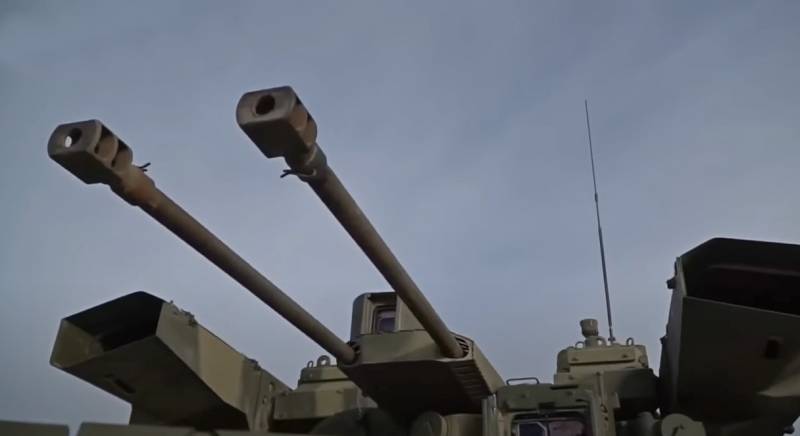 Russian troops are actively using the BMPT "Terminator" in the battles near Kremennaya - one of the most intense sectors of the front. Under this settlement, the enemy created a bridgehead, from which for months he tried to break through the defenses of the RF Armed Forces.
"Terminators" are used here in forest areas to knock out DRGs, attacking and defending enemy battle formations with dense rapid-fire fire. BMPTs operate in conjunction with
tanks
, providing mutual cover.
BMPTs, working together with tanks, eliminate the main drawback of MBT today - a low rate of fire. A flurry of fire and fragments does not allow the enemy to stick his head out, interferes with his maneuvering and prevents him from firing
- the press of Algeria, whose troops are armed with BMPT-72, says in the press observing the conflict.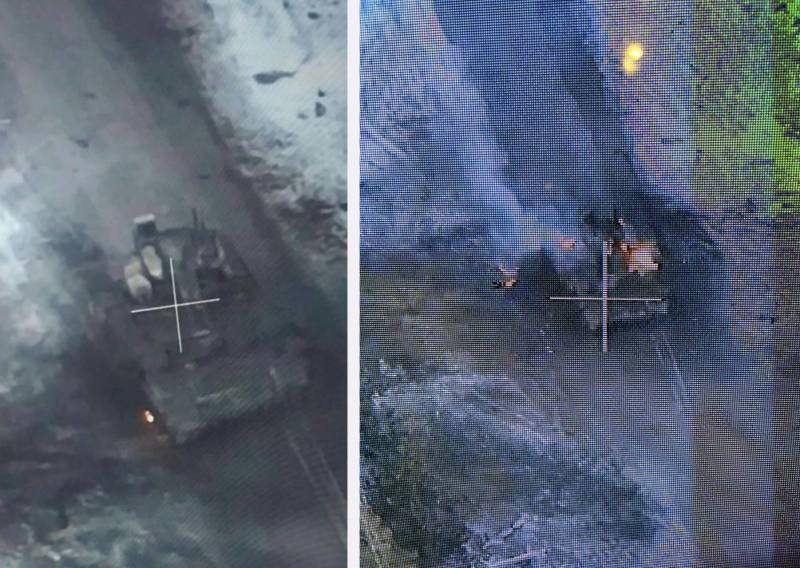 The photographs published by the Ukrainian side show an MBT with minesweeps and a damaged BMPT. If we discard the possibility of fabrication, which the Kiev regime often resorts to, then we can assume that the footage was taken from an intelligence
drone
or
drone
-kamikaze. At the same time, it is not clear what striking means the enemy used. The nature of the damage is also unknown. Ukrainian resources only talk about the destruction of the car in the forests near Kremennaya.