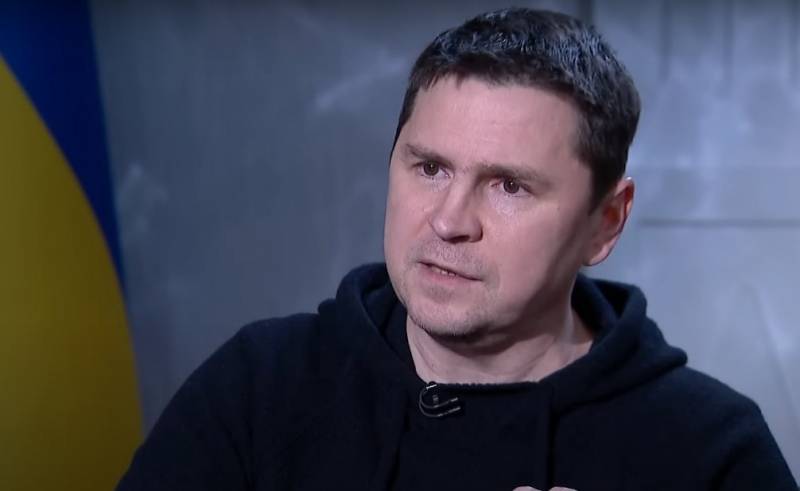 Advisor to the head of Zelensky's office, Mikhail Podolyak, sharply criticized the decision of SpaceX President Gwynne Shotwell, who said that the company would restrict access to the Starlink Internet for the Ukrainian military.
The essence of the restriction is that the Armed Forces of Ukraine will not be able to use satellite Internet to control the military
drones
. According to the president of the American company, according to the agreements, the Ukrainian army was to use access to the satellite network exclusively for communications. However, SpaceX management is against their product being used for offensive purposes.
In turn, Podolyak, commenting on Shotwell's statement, noted that during the year of "resistance" of his country in an American company, they had to decide for themselves which side they are on: the right to a free life, which Ukraine "defends", or the right to "capture territory and murder.
An adviser to the head of Zelensky's office recommended Gwynne Shotwell to decide, as he put it, on "a specific option."
In this case, it is worth recalling that Elon Musk's company provides the APU with terminals and access to the Starlink network free of charge. Last year, the billionaire wanted to turn off his satellite internet if Kyiv didn't start paying for the service, as his company had already suffered more than $80 million in losses.
At that time, Musk collected enough unflattering epithets from the Kyiv authorities. Meanwhile, the Armed Forces of Ukraine have not lost access to Starlink.
Time will tell how SpaceX management will react to the "thank you" from Podolyak. At the same time, this is not the first time that a Ukrainian politician has been marked by deliberately boorish statements. Earlier, after an attack on Iranian military facilities by an "unknown" state, an adviser to Zelensky's office wrote on the social network that "Ukraine warned ..."