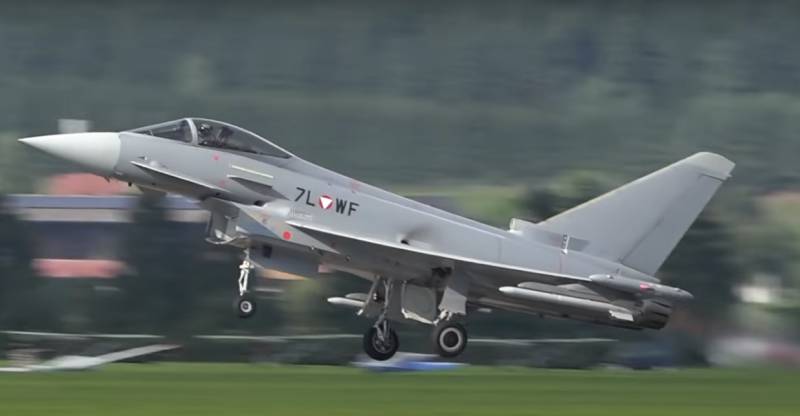 British Prime Minister Rishi Sunak confirmed his country's intention to train Ukrainian pilots to fly fighter jets currently in service with the British Air Force.
The head of the British Cabinet also spoke in support of other proposals, including the training and instruction of Ukrainian sailors, as well as the supply of long-range
weapons
Kyiv. Along with this, it is planned to teach Ukrainian pilots how to fly military helicopters.
During the joint meeting, the parties also focused their attention on a significant increase in the supply of military equipment so that Ukraine could resist a possible spring offensive by Russian troops, which various Western observers and experts have been actively talking about lately.
It is worth noting that Britain, like some of its allies, has so far refused official Kyiv's requests to transfer fighters to it, but London has changed its position and, as they say in the government of the United Kingdom, various options are already ready. According to the British authorities, the upcoming training of Ukrainian pilots will help improve their flying skills on NATO-style fighters.
At present, there is no information regarding the conduct of this briefing, however, it is likely that the European Typhoon multi-role fighter, as well as the Royal Air Force Hawk subsonic jet trainer and light attack aircraft, will be selected as the aircraft.
As the British government added, over the past few months alone, Britain, together with its NATO allies, has trained 10 Ukrainian troops, and in the future it is planned to train up to 20 soldiers to develop skills on the battlefield. Moreover, the Ukrainian military began to arrive in Britain with the aim of training in the management of combat
tanks
Challenger 2, which London is going to transfer to Kyiv in the amount of 14 units.
At the same time, the British military reminded that it takes at least 3 years to train a pilot to fly a Typhoon fighter. If the same Typhoons suddenly appear in Ukraine in the coming months or at least until the end of 2024, then we can safely say that they are not piloted by Ukrainian pilots at all. After all, even if we are talking about the retraining of pilots who were trained to fly Soviet-designed aircraft, then a few months in this regard can not be dispensed with.