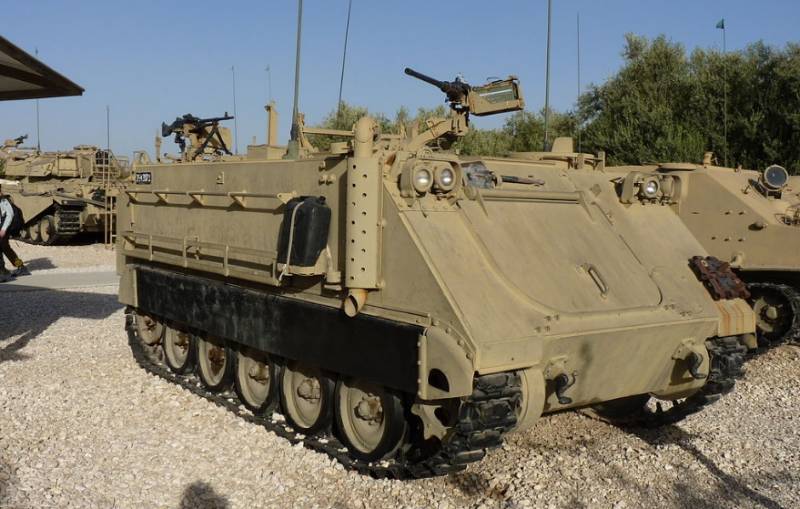 The most massive American armored personnel carrier M113 has been produced since 1960 and was widely used during the Vietnam War. Over the entire period of production, about 85 thousand units of this military equipment were produced.
The crew of an armored personnel carrier of this type is two people, the landing compartment can accommodate 11 military personnel. The M113 armored personnel carrier is equipped with a 12,7 mm machine gun. The engine with a capacity of 215 horsepower allows you to reach speeds on the highway up to 65 km / h. The power reserve, however, does not exceed 320 km.
There are modifications both designed for field infantry units, and in the form of command and staff vehicles. Vehicles were also made with troop compartments converted to mortars, air defense systems and even flamethrowers.
Not produced since 2007, the M113 was in service with the Israeli army until 2014, until it showed its unsuitability for use in modern combat conditions.
However, these outdated armored personnel carriers should not be underestimated. In terms of security, such armored vehicles are superior to the BTR and BMP-2 in service with the Russian army, second only to the BMP-3. The thickness of the M113 armor is 38 mm, and in the upper part of the side - 44 mm, which allows you to effectively protect the landing force from any small arms.
weapons
, up to KPVT caliber 14,5 mm.
Currently, the US military command is actively getting rid of the M113, transferring them to other countries, including Ukraine. The Armed Forces of Ukraine actively used the M113 in the fall of 2022 during attacks in the Kharkiv region, however, after the front line was leveled and the Ukrainian army lost a large number of such vehicles, the massive use of the M113 for attacking operations was practically stopped.