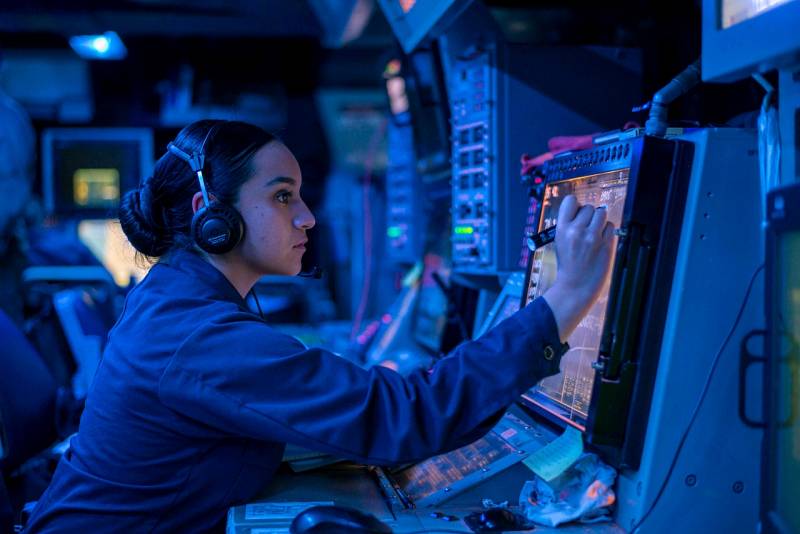 American developers presented the concept of a unified software system for communication and control of connections of submarine and surface warships of the US Navy and everything
fleet
called Project Overmatch. The project was created in secrecy for two years, according to Defense News weekly.
The concept is based on a single integrated hardware-independent software package that all ships can use to perform tasks alone or in a group. According to the developers, the software package is still at an early stage of creation, its testing and subsequent implementation will take about two to three years.
The main value of an integrated software system lies in its ability to provide superiority in rapid decision making in a real combat environment. In addition, the complex can be deployed in a short time by downloading software and does not require the installation of new expensive equipment. The system receives and transmits a large amount of data received from various sources, which allows you to command both a group of ships and individual ships and even sailors on them.
In the future, Project Overmatch will also implement artificial intelligence functions, which will make it possible to make decisions on the management of combat ships with scenarios that are unpredictable for the enemy and go beyond existing doctrines. Brian Clark, an expert on naval operations at the Hudson Institute think tank, said that this approach to naval operations is very important in confronting an adversary like China.
If we can create more unpredictability, it will lead to more uncertainty and potentially better containment of China.
the expert told Defense News.
An integrated software platform will unify all combat systems, each ship will be able to see what others see. This will make it possible to make the most optimal decisions very quickly in conditions of high-intensity combat operations. In addition, the bulk of the data and their processing will take place remotely in unified information centers, which will relieve the hardware and software systems of individual warships.
As the Overmatch project evolves, Clark said, the Navy is likely to increase investment in decision-making tools that will accompany the expansion of communication between ships of all types.
Joe DePietro, vice president and general manager of Lockheed Martin's maritime warfare and missile defense systems, told Defense News that the company is already testing an integrated combat command and communications system.