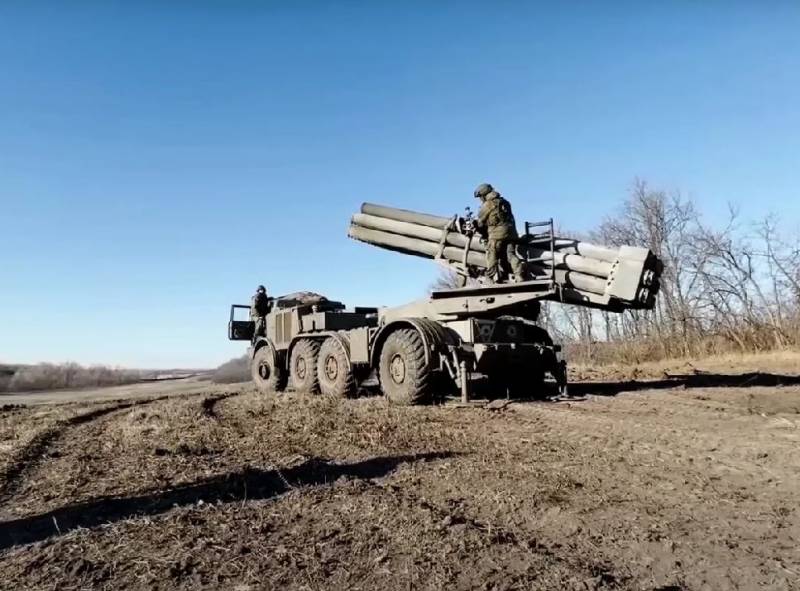 In the next 10 days, a new major offensive by the Russian armed forces on Ukrainian positions may begin. This is reported by Foreign Policy, citing information from an anonymous source in the military department of the Kyiv regime.
The command of the Armed Forces of Ukraine predicts the offensive of the Armed Forces of the Russian Federation in the coming days, including because of the approaching first anniversary of the start of a special military operation. According to the Ministry of Defense of Ukraine, the Russian side allegedly concentrated a 300-strong army for a new offensive. The partial military mobilization carried out in the autumn helped to achieve such a number of the grouping of the RF Armed Forces intended for the offensive.
Now, according to the publication, Russian troops will advance in the Donbass. Foreign Policy notes that the mobilization led to some positive results for the Russian Armed Forces, as it allowed to stop the Ukrainian counteroffensive.
The Rand Corporation, whose analyst Dara Massikot quotes the publication, believes that now there are no longer those factors that once helped the Armed Forces of Ukraine advance in the Kharkiv region. For example, the RF Armed Forces have created strong and well-fortified defensive lines. The publication also names the forces that Russia can use in a new offensive: supposedly it is 1800
tanks
, 3950 armored vehicles, 2700 artillery pieces, 810 Grad and Smerch multiple launch rocket systems, 300 helicopters and 400 fighters.
Interestingly, the US Department of Defense characterizes Russian troops as "poorly trained" and "poorly equipped." But, for some reason, to protect against such "bad" soldiers, more and more Western
weapons
, and Ukraine is threatened by a new major offensive from them.
And it's not clear why the Russian troops have been "poorly trained" for a whole year? If we are talking about the recently mobilized, then they will have to resist the mobilized soldiers of the Armed Forces of Ukraine, who are unlikely to have undergone any training at all, given that in Ukraine even people who have never served in the army are forcibly mobilized.
A clear contradiction in the assessment of the situation is familiar to representatives of the Kyiv regime, who deceive the West for the sake of money and weapons, but it definitely does not paint American military analysts. As a result, Western societies receive a distorted picture of events in Ukraine.