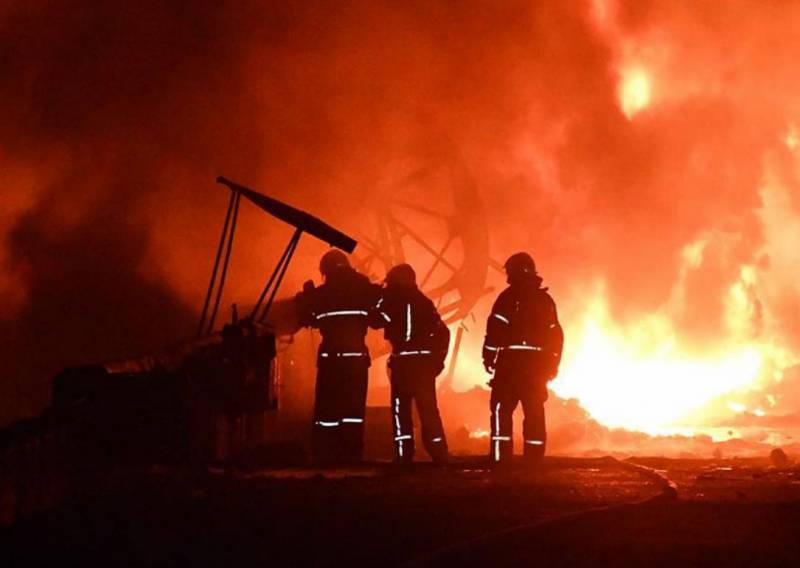 At night, the sounds of explosions thundered in different parts of the territories controlled by Kyiv. One of the most powerful explosions took place in Dnepropetrovsk (Dnepr). A few hours earlier, an air alert was announced in the region and a number of other regions of the neighboring country.
The sound of the explosion was heard in different parts of the city. So far, the Ukrainian side has not published any information about which object in the Dnieper was hit. Local residents write about the defeat of the industrial object.
As a result of the explosion, a glow arose, which was visible several kilometers from the very place where it all happened.
Also at night, explosions were heard in Konstantinovka, controlled by the Armed Forces of Ukraine, which is getting closer to which Russian troops are approaching amid the operation to complete the coverage of Artyomovsk (Bakhmut).
Recall that on the eve of the Ukrainian side in the report of the General Staff recognized the exit of Russian assault detachments to the outskirts of Chasov Yar, from which the road to Artyomovsk goes. This road remained the last under Ukrainian control in this direction. It leads to the city through the village Khromovo.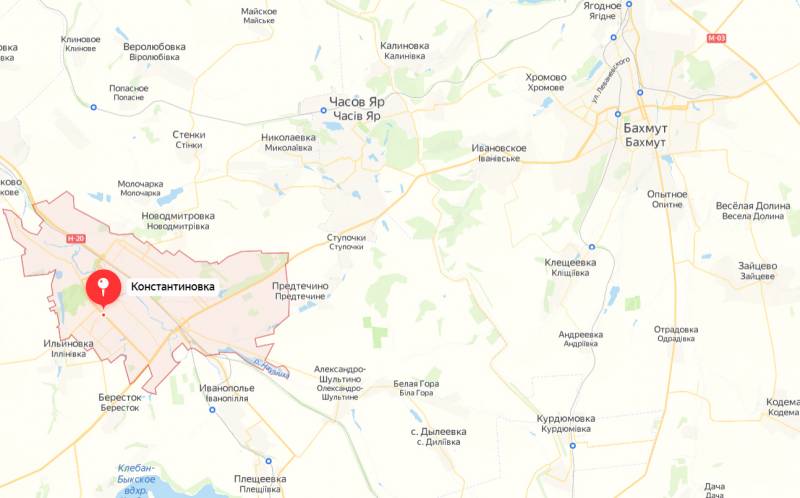 Konstantinovka is used as one of the major logistics centers of the Ukrainian armed forces in the territory of Donbass.
The previous afternoon, the Russian
aviation
hit the enemy object in the Chernihiv region. This facility was used for military purposes.