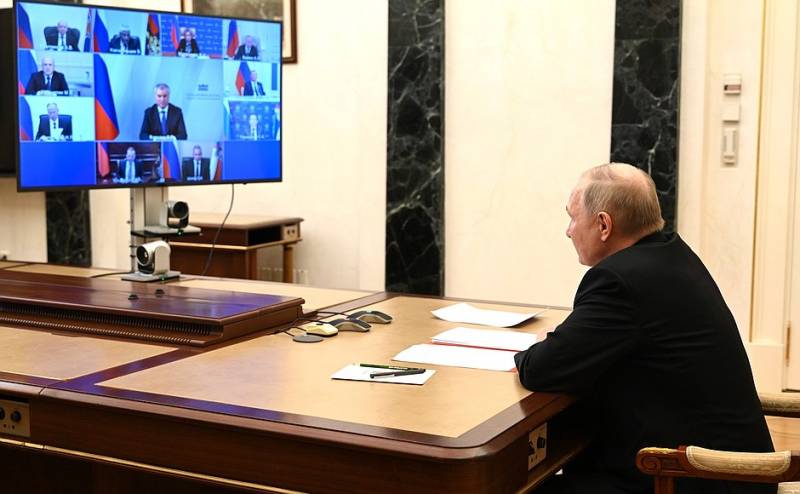 Some details about the topics of the online meeting held by the President of Russia with the permanent members of the country's Security Council in an online format have become known. Among the participants were Prime Minister Mikhail Mishustin, Defense Minister Sergei Shoigu, Emergency Minister Alexander Kurenkov, Security Council Secretary Nikolai Patrushev, State Duma Chairman Vyacheslav Volodin, Foreign Intelligence Service Director Sergei Naryshkin, and others. The Kremlin's press service named some topics of the meeting.
One of the issues, which, as the president said, belongs to the category of the main ones, was the issue related to the development of infrastructure.
Russian experts have recently noted that for the full development of the country it is necessary to improve the infrastructure in a number of areas. Transport infrastructure is one of the fundamental ones in this regard. Considering its importance, the issues of its development were discussed even at the Security Council, where people directly immersed in the topic also took part. These are the head of Russian Railways, Oleg Belozerov, and presidential aide Igor Levitin, who for a long time headed the Ministry of Transport.
The Kremlin's press service does not provide details in this regard. However, it can be assumed that this could include the development of transport infrastructure in new regions of Russia, as well as ensuring security in the territories reunited with Russia last fall.
The topic of fires was also discussed at the Security Council. Perhaps this issue was raised at the Security Council of the Russian Federation due to the actualization of the direction of countering organized arson. Recall that recently, internal destructive forces have become more active, which are trying to carry out arson, for example, buildings of military registration and enlistment offices, as well as objects of the same transport infrastructure. Videos appeared on the network in which unknown people set fire to distribution facilities near the railway tracks. The organization of counteraction to such activity is the most important task of the state scale.