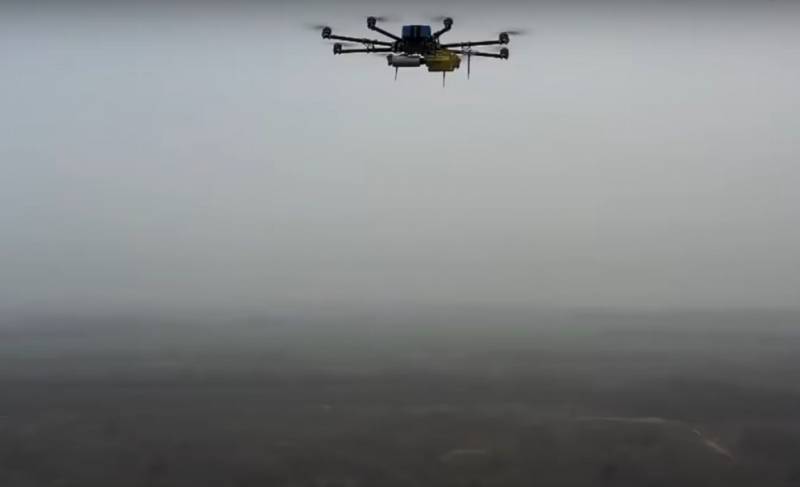 A strange incident occurred in the Kursk region. It is reported that the drone of the Armed Forces of Ukraine crossed the border and dropped ammunition in the forest belt, where there are no military or civilian facilities.
As the TG channel writes
SHOT
, the actions unfolded in the Sudzhansky district of the Kursk region near the Ukrainian border. While on patrol, the Russian military spotted a quadcopter in the distance that was flying in a strange trajectory, moving sharply from side to side. Later there was an explosion.
The material says that upon arrival at the scene, the military personnel of the RF Armed Forces found fragments of a missile from the Korsair anti-tank missile system. By the way, the last militants of the Armed Forces of Ukraine are often used for sabotage, including dropping it from
drones
.
What in this case forced the operators to drop the rocket in the forest belt is not clear. Most likely the drone had some technical problems.
Fortunately, as a result of the incident, only the bush was damaged, which was "attacked" by the Ukrainian drone.
It is worth recalling that earlier in the Kaluga region, a Ukrainian Tu-141 Strizh UAV was shot down, which was carrying an OFAB-100-120. Such
aviation
the bomb can contain up to 46 kg of explosives and damaging elements, which poses a serious threat to infantry and light armored vehicles. The radius of destruction from the expansion of fragments during the explosion reaches 100 meters.