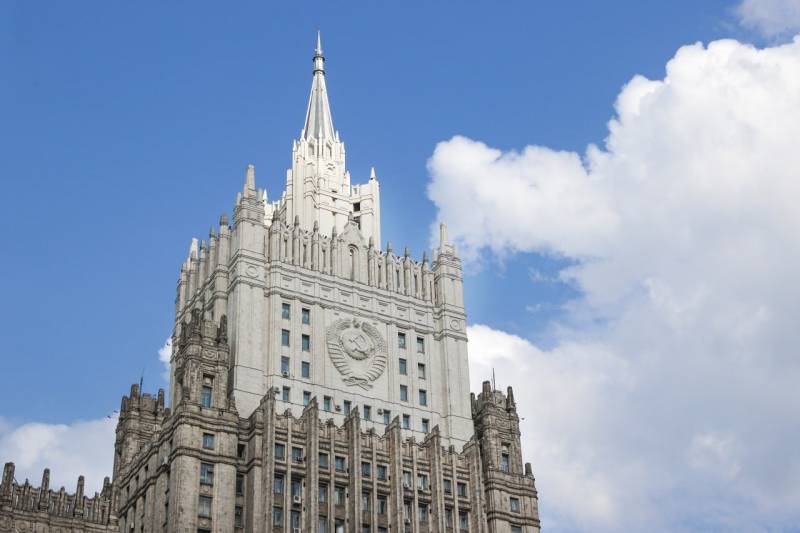 The Russian Foreign Ministry warned Washington about preventing a nuclear clash with the United States due to the situation with the Strategic Offensive Arms Treaty (START). The Russian Foreign Ministry expressed extreme concern in connection with the requirements of the United States to resume inspection activities under the START, especially against the backdrop of active military-technical and information support for Kyiv, which intended to strike at strategic facilities on the territory of the Russian Federation. Such a step in the Russian diplomatic department on the part of the States was regarded as cynical.
Here is what the Foreign Office said in a statement:
The United States has actually unleashed an all-out hybrid war against Russia, which can lead to catastrophic consequences due to the real danger of a direct military clash between the two nuclear powers.
At the same time, Moscow drew attention to the fact that in the conditions when Washington is aggressively set to inflict a strategic defeat on Russia in Ukraine, constantly pumping the Kyiv regime with various types of weapons, sending its instructors, mercenaries and military personnel, including from other NATO member countries, it becomes very difficult to continue cooperation in this direction as before.
The Russian Foreign Ministry also pointed out that the conduct of inspection procedures in the standard mode was violated precisely because of the actions of the American side, and the anti-Russian restrictions imposed by Washington were to blame for all this, as a result of which the access of Russian specialists to the United States to conduct similar inspection activities was blocked. This step forced the Russian leadership to temporarily withdraw its strategic facilities from the inspection regime within the framework of the signed agreement, which is supported by the relevant provisions of the document. In this case, the Foreign Ministry pointed out, it is not possible to talk about the observance of any parity and equality of the parties.
The statement also states that the hostile actions of the United States in violation of their obligations under the document will not go unanswered by Russia, reminding them of the further build-up of their missile defense systems, despite all the objections of Moscow.