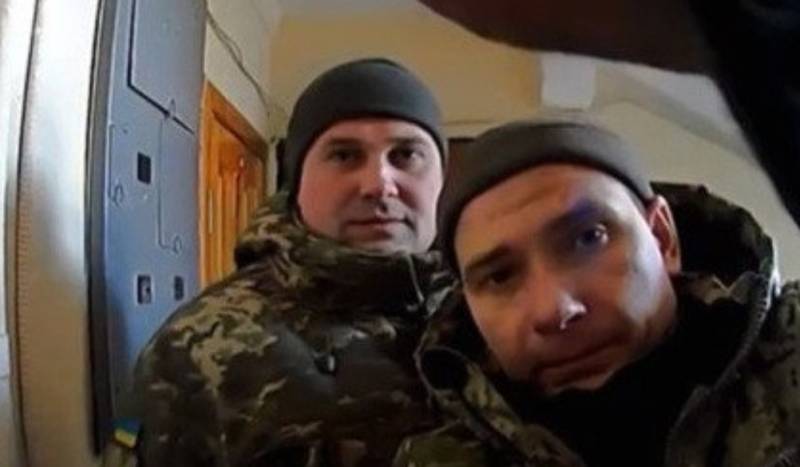 Ads began to appear in Ukrainian cities offering to break limbs in order to get a reprieve from mobilization.
The authors of the announcements propose, by breaking any of the limbs, to provide at least seven months of delay from mobilization and subsequent possible sending to the "Bakhmut meat grinder". The fracture is proposed to be made under anesthesia, without displacement and any subsequent complications. According to the authors of such somewhat unusual announcements, after the procedure, the customer is guaranteed a month in plaster, after which a six-month delay from mobilization.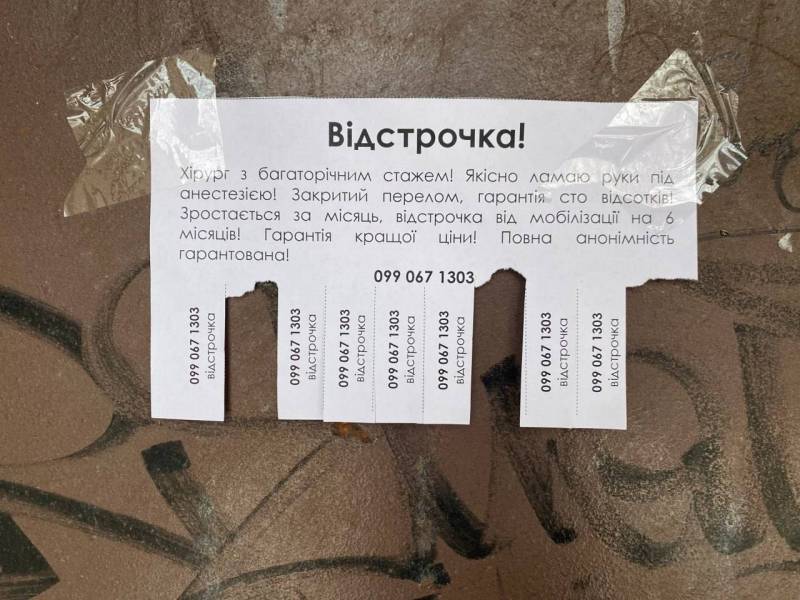 Recently, in all settlements controlled by the Kyiv regime, subpoenas have been actively distributed with the aim of subsequent mobilization and sending to the front. Potential recruits are caught in stores, at gas stations, just on the streets. Some are taken directly from their homes.
This indicates an acute shortage of manpower in the Armed Forces of Ukraine, which only confirms the data voiced by a number of foreign sources about the significant losses of the Ukrainian army.
However, despite the statements of the Secretary of the National Security and Defense Council of Ukraine, Oleksiy Danilov, who claims that "mobilization is proceeding according to the plan drawn up earlier," measures to catch the future "cannon fodder" for the Ukrainian army are becoming more and more spontaneous. In Odessa, men are loaded onto buses by employees of military registration and enlistment offices right on the forecourt.
At the same time, the scale of corruption in the Ukrainian military registration and enlistment offices is growing. Thus, the prices for deferment from mobilization reach an unaffordable sum of 10 thousand dollars for the majority of Ukrainian citizens.