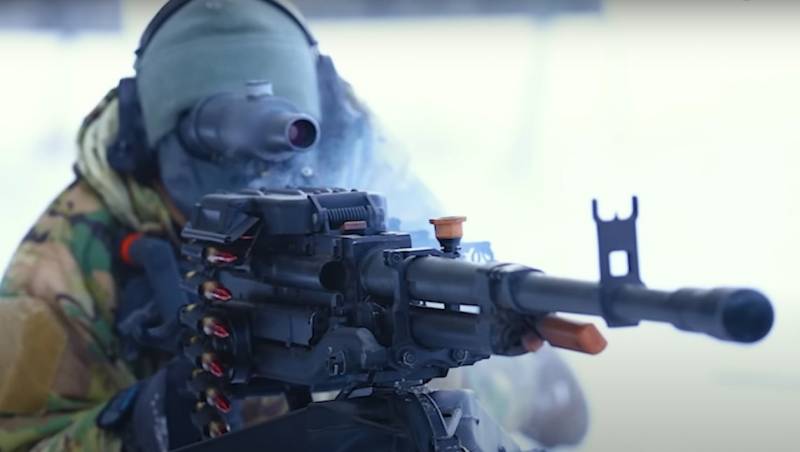 The domestic machine gun "Kord" became one of the few samples of Russian weapons, the development of which was able to survive the "dashing 90s".
At that time, Russian designers faced a very ambitious task. It was necessary to create a completely domestic machine gun, which would surpass Utes in terms of accuracy of fire. Wherein
weapon
should be as reliable and powerful as possible.
It is worth noting that the gunsmiths from the Kovrov plant named after. Degtyarev managed to brilliantly cope with the task.
The accuracy of the Korda was 1,5-2 times higher than that of the Utes.
As for reliability, it was demonstrated in practice during the Abu Dhabi Arms Forum in 2003. During the shooting, a sandstorm began. Because of this, "Browning" and "Utes" (Kazakh production) withdrew from the competition, while "Kord" hit all the targets and did not give a single failure.
The power that our machine gun possesses is also impressive. Ammunition caliber 12,7x108 mm has an initial speed of 860 m / s and is able to penetrate the armor of an armored personnel carrier and even a concrete wall. Thus, the "Kord" is a Russian heavy machine gun, from which, without exaggeration, it is almost impossible to escape.
The rate of fire of this weapon is 650 rounds per minute. The effective range at which the Kord is capable of hitting lightly armored vehicles and enemy infantry reaches 2 km.
The host of the Lazarev Tactical channel is testing a Russian machine gun in his video: