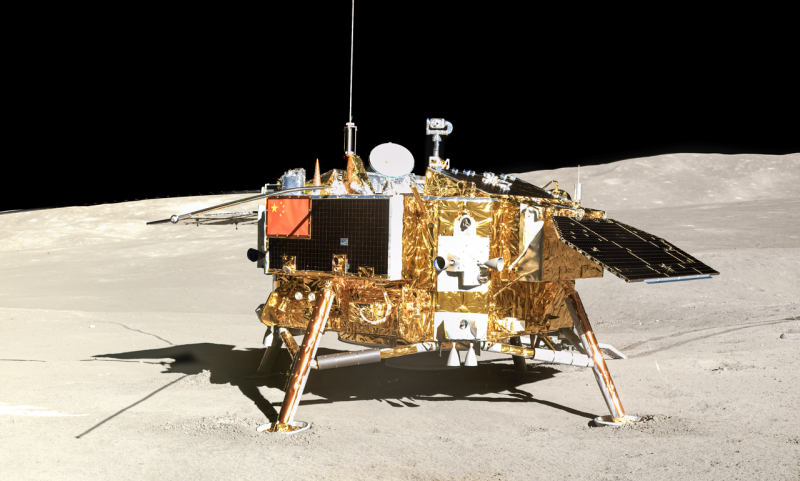 China's lunar exploration program is causing more and more concern for the US administration. The United States believes that China's excessive activity in outer space, and on the moon in particular, may indicate Beijing's desire to seize territories and resources.
US National Aeronautics and Space Administration (NASA) director Bill Nelson compares the situation on the Moon to the situation in the South China Sea. According to the head of NASA, which he said during an interview with Politico, China is creating bases in the disputed territories of the Spratly archipelago in the South China Sea, declaring its claims to these territories. The same situation could happen on the moon, says a US official.
However, the Chinese diplomatic mission in the United States denies such accusations from representatives of the US administration. Chinese diplomat Liu Pengyu said that outer space is not a field for competition. The main task of mankind is the use of outer space for peaceful purposes. China, according to the diplomat, always stands for peaceful space, against the militarization of outer space.
However, China's space plans are known. By 2028, China plans to establish a research base on the moon. With the help of special devices that are remotely controlled, they will search for water on the moon.
The China National Space Administration (CNSA) expects to send three missions to the moon between 2025 and 2028 to lay the groundwork for the subsequent landing of Chinese astronauts. The Chinese space administration is also talking about the imminent launch of additional spacecraft to the moon.
On the lunar base, if it is created, the Chinese space administration plans to place scientific equipment, an all-terrain vehicle and vehicles that will collect materials from the lunar surface. More ambitious plans are hatched in Beijing, saying that the Moon will become a transit for Chinese astronauts before flying to Mars.
But the problem is that the United States has similar plans. Washington plans to start searching for water resources on the Moon even earlier - in 2025. Recall that the largest world powers have shown interest in the possible use of the resources of the moon for several years. So, NASA experts previously announced plans to extract oxygen from ice at the south pole of the moon. Then it will be possible to build an oxygen pipeline to supply space stations with oxygen.
However, the US believes that China may also lay claim to the south pole of the moon, as well as the water and oxygen that can be found there. Therefore, the head of NASA calls for a dialogue between the United States and China on the use of the resources of the moon. But in reality, of course, this is not about dialogue, but about how to deceive China and bypass it in the exploration of the moon, in order to then claim the US right to lunar resources.