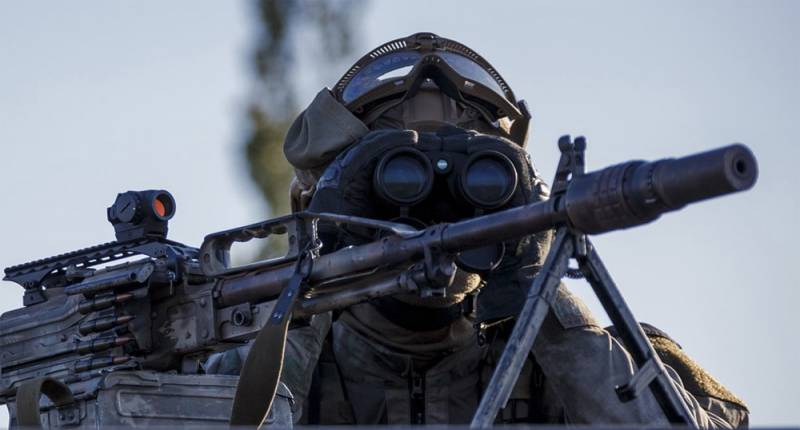 The Ukrainian General Staff published a morning summary of events on the fronts, from which certain conclusions can be drawn about the continuation of the offensive of Russian troops in the Bakhmut (Artemovsk) area.
For example, in the release of the press secretary of the General Staff of the Armed Forces of Ukraine, Alexander Shtupun (often called the "Ukrainian Rambo" because of his habit of appearing indoors in front of the camera in full combat gear), it is said that Russian troops carried out an attack to the north-west of Bakhmut on settlements Dubovo-Vasilyevka and Orekhovo-Vasilyevka.
In the summary, Shtupun states that the attacks on these settlements have been "repulsed". But the very fact that these names appeared in the summary of the Ukrainian General Staff suggests that Russian troops have crossed the strategically important Artyomovsk-Slavyansk road and already have the ability to conduct assault operations to the west of it.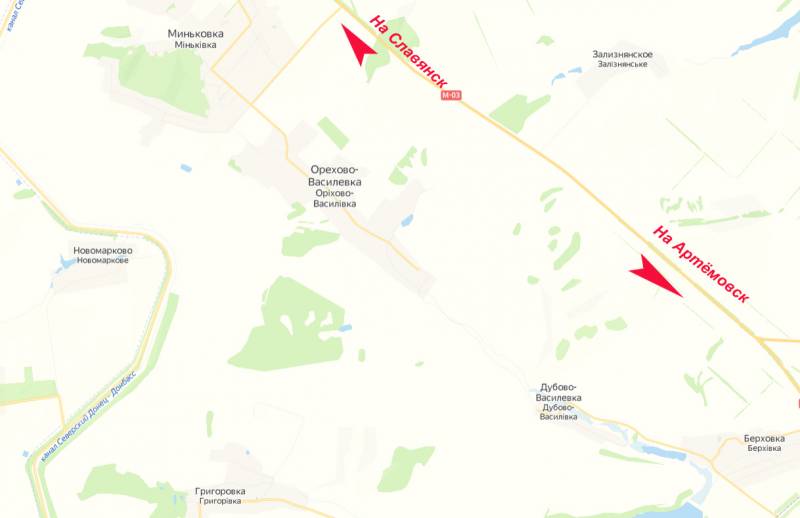 Also noteworthy is the fact that the promotion is in the direction of Slavyansk. For example, Orekhovo-Vasilyevka is located less than 22 km from this city and at a distance of approximately 13 km from the northern outskirts of Bakhmut, most of the roads to which have been cut by our troops for the Armed Forces of Ukraine. In a straight line from Orekhovo-Vasilyevka (through the fields and the Seversky Donets-Donbass canal) to Kramatorsk about 16-17 km.
Also in the summary, for the first time, it speaks of a "repelled attack on Chasov Yar." This is actually a recognition that the Russian forces also crossed the Artyomovsk-Konstantinovka road, advancing north of it and reaching the outskirts of Chasov Yar.
Accordingly, it becomes possible to cut the only agglomeration road remaining under the control of the Armed Forces of Ukraine - the one that connects Chasov Yar with Artyomovsk through the village of Khromovo.