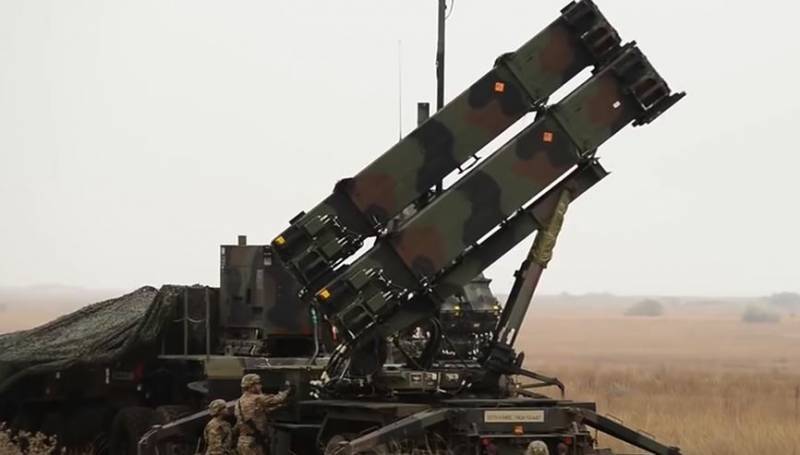 Romania has deployed a second Patriot missile defense system in the south of the country, strengthening the defense of NATO airspace. This is stated in the message of the Ministry of Defense of the country.
In 2017, Bucharest signed a contract for the supply of four American Patriot anti-missile systems, two of which have already been delivered to the country and deployed. The first battery was delivered to Romania in 2020 and used for training purposes at the National Air Defense Training Center of the Romanian Air Force. The second battery arrived during 2022, was tested in December and deployed in the commune of Mihai Bravo in Giurgiu County in southern Romania.
As explained in the military department of the country, the third and fourth Patriot complexes are already partly located on the territory of Romania, the delivery took place last year. The remaining components of the system should arrive in April of this year, after which the final deployment will take place. All batteries enter service with the 2019th Anti-Aircraft Missile Regiment (Regimentului 74 PATRIOT) specially formed in 74 as part of the 1st Anti-Aircraft Missile Brigade (Brigada 1 Rachete Sol-Aer General Nicolae Dăscălescu) of the Romanian Air Force.
These four systems represent the first step in building a state-of-the-art ground-based air defense capability with combat-proven tactical ballistic missile and cruise missile defense capabilities, fully integrated into the NATO system.
- said Romanian Defense Minister Angel Tylver.
Romania will not get by with these four batteries of the Patriot air defense system; in the future, three more complexes of American missile defense systems will go into service with the Romanian Ground Forces. According to previously announced plans, their delivery is expected after 2024.