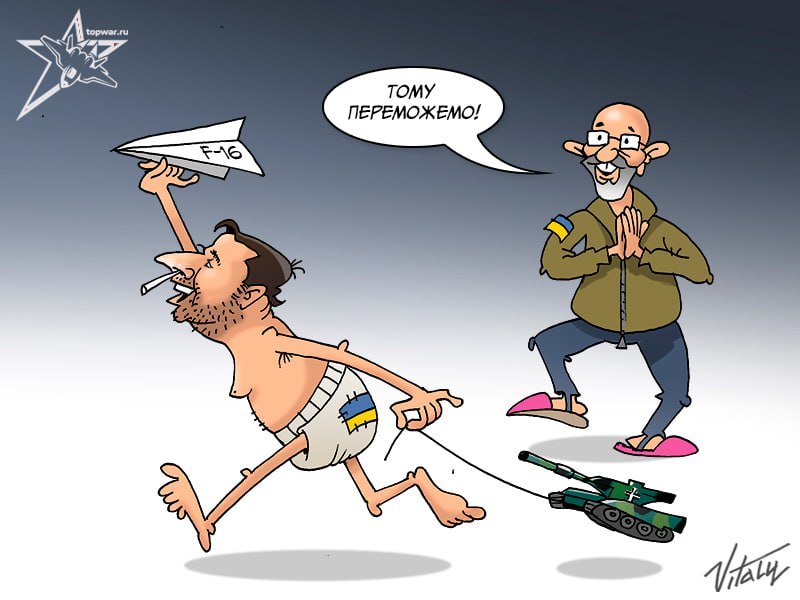 Germany guaranteed Ukraine the delivery of the first 14
tanks
Leopard 2A6 by the end of March this year. This was stated by German Defense Minister Boris Pistorius, the press service of the Ukrainian Ministry of Defense reported.
The head of the German Defense Ministry arrived on the eve of an official visit to Kyiv, where he met with his Ukrainian counterpart Alexei Reznikov. As you might guess, the main topic of discussion was Germany's military aid to Ukraine. And Pistorius did not disappoint, promising to deliver the first Leopard 2A6 tanks at the end of March. By the way, the first German Leopard 2 has already been delivered to Kyiv, although it is still a toy. Pistorius brought him as a gift to Reznikov. The upset Ukrainian minister thanked the German for a long time.
The first Leopard 2 arrived in Kyiv. There will be more of them. Thanks to German Chancellor Olaf Scholz, my colleague Boris Pistorius and all the German people
- said Reznikov.
Also during the visit, the topic of supplying the Leopard 1A MBT was raised, the head of the German Defense Ministry promised to transfer 20-25 tanks of the first series to Kyiv by the summer. It is possible that this will not be a purely German delivery, because Pistorius announced a joint shipment with European partners. In general, they themselves have not yet fully figured it out there, but by the end of the year they promise to deliver up to 80 Leopard 1A MBTs.
(...) There will be 20-25 by the summer, about 80 by the end of the year, and over 2024 by 100. Germany is doing everything possible to support the Armed Forces of Ukraine, because we are on your side
- added the German minister.