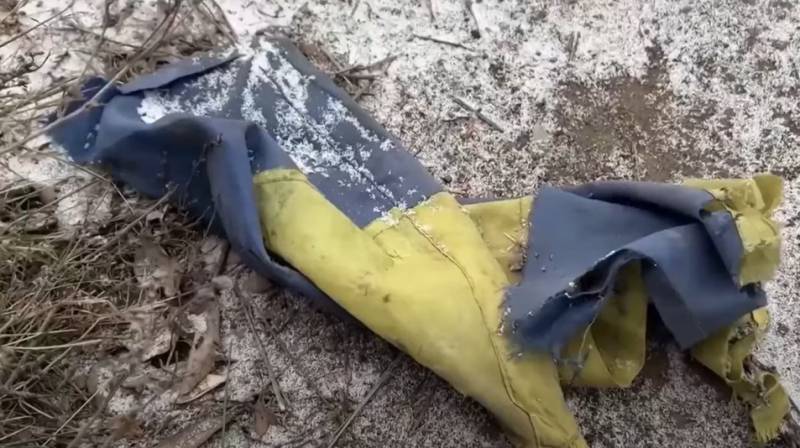 In contrast to the uplifting statements of the top Ukrainian leadership and Yermak's publications about the "task to reach the borders of 1991 by military means", the Ukrainian military personnel stationed in Bakhmut (Artyomovsk) are sounding a real alarm. The statement of the former deputy of the Verkhovna Rada of Ukraine, and now an officer of the 72nd brigade of the Armed Forces of Ukraine Igor Lutsenko is published on the network. This statement attracts special attention, since it (as Lutsenko himself writes) is firsthand, from Ukrainian soldiers stationed in Bakhmut:
The 30th brigade of the Armed Forces of Ukraine near Bakhmut has no ammunition. This brigade, which was sent to us for reinforcement, is throwing
weapon
at the sight of the enemy and simply runs away from positions.
His note says that the Ukrainian fighters have to flee "in all directions" not because they are "bad guys", but simply because they have nothing to shoot with.
Ukrainian soldier:
They simply have nothing to shoot. From the word "absolutely". One "zinc" per day is allocated to the rifle department. In machine-gun belts - 20 rounds each, there are no more rounds.
Further, the former People's Deputy of the Verkhovna Rada uses non-literary vocabulary about the current situation.
Igor Lutsenko:
The fighters on the spot believe that the Russians will cut the road to Slavyansk in the near future, maybe even today. And we do not have artillery support, because the 30th brigade was deployed without ammunition (ammunition).