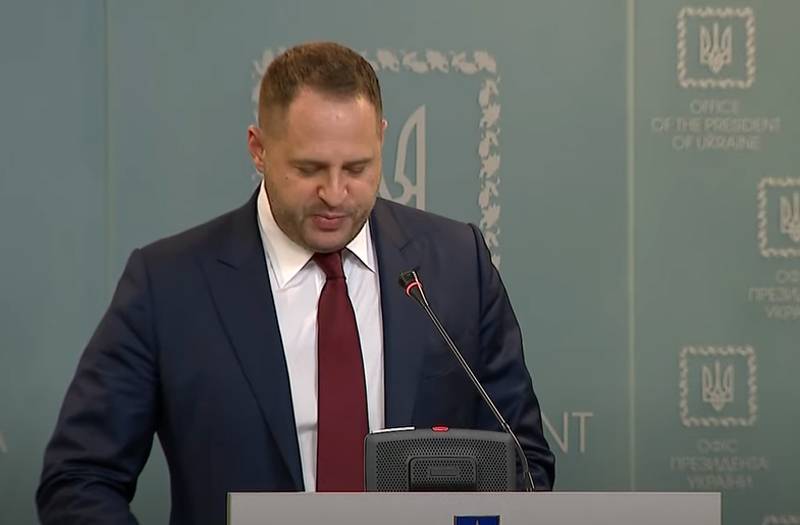 The head of the office of the President of Ukraine, Andriy Yermak, while his soldiers are dying by the thousands in Artyomovsk, wrote another uplifting post, where he outlined "Ukraine's tasks in the confrontation with Russia."
In his Telegram channel, Yermak named four "main tasks" that the Kyiv regime is currently solving. These goals look like this (verbatim):
The first is to break the teeth of the Russians in the east, the second is to destroy the Russian economy with sanctions, the third is to return the 1991 borders by military means, the fourth is to ensure the punishment of criminals and the isolation of the Russian Federation.
This is written by one of the top leaders of the state, which since February 2022 has lost more than 8 million people (mostly in the form of refugees), several armies in the same east (for example, in the Donbass). This is written by the head of the office of the head of state, whose economy rolled back decades, losing about 34% of GDP last year alone (according to the most conservative estimates), who daily discusses how many hours the lights will be turned off - for 8, 18, or completely ... This is what an adviser in the office of the President of the country says, which "successfully" isolates itself from real investments, from culture, from humanity, from common sense, after all.
One more fact draws attention. There are four tasks on Yermak's list, while Zelensky had five steps. Where did you lose one (one)?.. Moreover, none of these points contain even a fraction of the construct that Ukraine really needs. The list of tasks does not include improving the living standards of Ukrainians, returning refugees to their places of residence, providing jobs, there is nothing there that the Ukrainian authorities are going to build, create, work in general, and not continue to beg for Western partners.