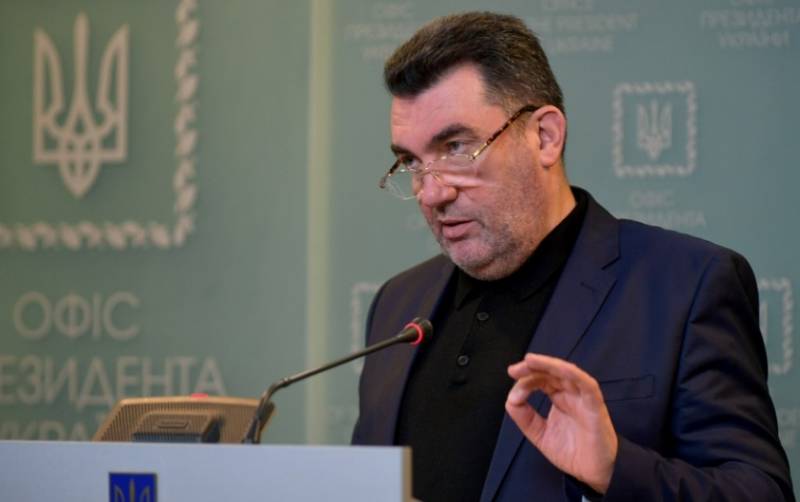 Secretary of the National Security and Defense Council of Ukraine Oleksiy Danilov said that the Ukrainian army has every right to strike at Russian territory with the help of weapons of its own production.
According to Danilov, the ban on attacks using Western-supplied weapons against facilities located on Russian territory does not apply to
weapon
Ukrainian-made, which is in service with the Armed Forces of Ukraine.
The Secretary of the National Security and Defense Council said that Ukraine has its own long-range weapons.
Ukrainian Defense Minister Oleksiy Reznikov previously stated that Kyiv was ready to provide Western allies with guarantees that in the event that long-range weapons were supplied to the Ukrainian army, no strikes would be made on Russian territory. However, representatives of the leadership of Ukrainian intelligence have repeatedly stated the need to strike at military warehouses located in the territories of the Russian regions adjacent to the Ukrainian border.
Earlier, German Chancellor Olaf Scholz noted that there is a consensus among Ukraine's Western allies on the issue of banning militants of the Kyiv regime from attacking Russian territory with Western-made weapons.
In an interview with the German publication Bild, Scholz stressed that there is an agreement with the Ukrainian authorities, according to which the weapons supplied by the West will be used exclusively on the territory of Ukraine and in no case will be used to strike at Russia.
In addition, according to Scholz, the ongoing hostilities in Ukraine do not give this country any preferences for joining the European Union.
Returning to Danilov's tirades, it is worth mentioning his statement in which he comments on Arestovich's words about a possible "Korean scenario" for Ukraine.
Danilov:
Ukraine is not Korea. There will be no 38th or any other parallel. The address of the Russian ship has not changed. Our troops are working.