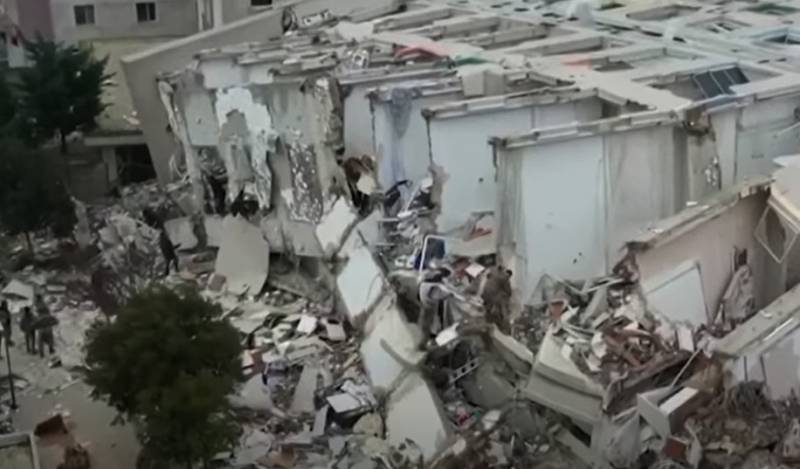 The French satirical magazine Charlie Hebdo has long been known as a publication that spit on people's feelings, whether these feelings are religious or just human. The publication is ready to publish any abomination under the guise of freedom of speech and democracy.
This time, the authors decided to mock the tragedy that the inhabitants of Turkey and Syria have faced in recent days - they decided to play a trick on the earthquake that claimed thousands of lives and caused trouble for tens, if not hundreds of thousands of inhabitants of the countries of the East.
The publication published a drawing depicting destroyed houses and the following words are written under them - "Earthquake in Turkey. Send
Tanks
not necessary".
Charlie Hebdo became especially famous in 2006 when he published cartoons of the Prophet Muhammad, thereby offending the feelings of hundreds of millions of Muslims and then causing thousands of Muslim demonstrations in many countries. And in 2020, the magazine posted offensive drawings depicting Turkish President Erdogan, who then filed a lawsuit against the publication.
The situation with the caricature of the devastating earthquake in Turkey once again raises the question - where are the boundaries of freedom of speech and whether they are in general in the value orientations of the West. And this model of life, which rejects all human values, the West is trying to impose on all of humanity as the highest achievement.