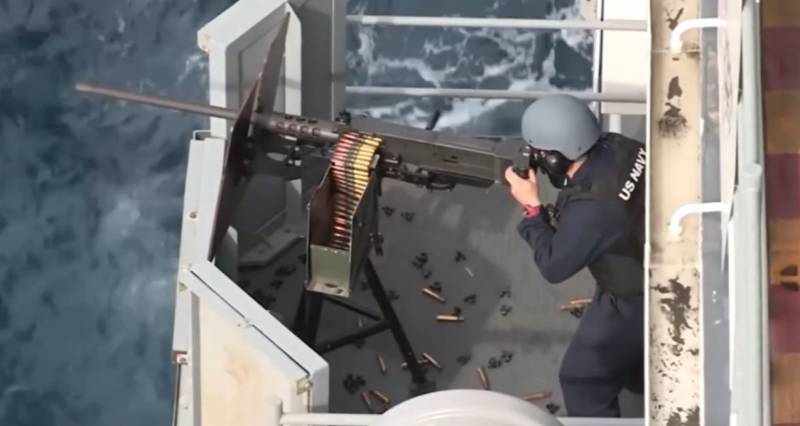 The ship of the future, which the US Marine Corps needs to replenish the dwindling number of amphibious assault ships of the Navy, may not be suitable for the intended mission during a military conflict. Recent comments from a Marine Corps Command spokesman cast doubt on both the survivability of the Light Amphibious Warship (LAW) and the broader issue of how the Corps will support remotely deployed units under its latest concept.
The Marines want the LAW, which is a fraction of the size and capability of current amphibians, to support their Force Design 2030 plans. Congress has yet to set funding for the first LAW, scheduled to be built in 2025, giving enough time to set serious questions to the leadership of the Navy and the Marine Corps.
The Navy and Marine Corps disagree on how reliable a LAW should be. The Marines want to keep the cost of each ship at $150 million so more units can be built. This concept requires the creation of a ship with a maximum speed that is significantly less than that of existing amphibians.
fleet
. Also, the ship is going to be equipped with minimal weapons. According to the characteristics of survivability, this should be an analogue of the base commercial vessel.
The Navy rejected the latter point, arguing that the ship should have the survivability of traditional American warships, which would push the cost of the ship up to $350 million. But increased survivability can ultimately affect speed.
Opposing a more reliable design and higher cost, the Marine Corps command said that when conflict erupted, the risk to the LAW would be reduced by the efficiency of moving Marines.
This argument creates an obvious dilemma: if the redeployed Marines are unable to continue attacking enemy ships, they become useless in the operation. If they are ready to fight, they will be easy targets on LAW.
As a result, some for speed and maneuverability, others for survivability.
Before Congress agrees to fund a new class of ships to support a concept that has drawn a lot of criticism from various quarters, it should need a better explanation of how these ships will fulfill the mission that the Marine Corps envisions for them, and whether they are a suitable replacement for the current ones. moment in service.