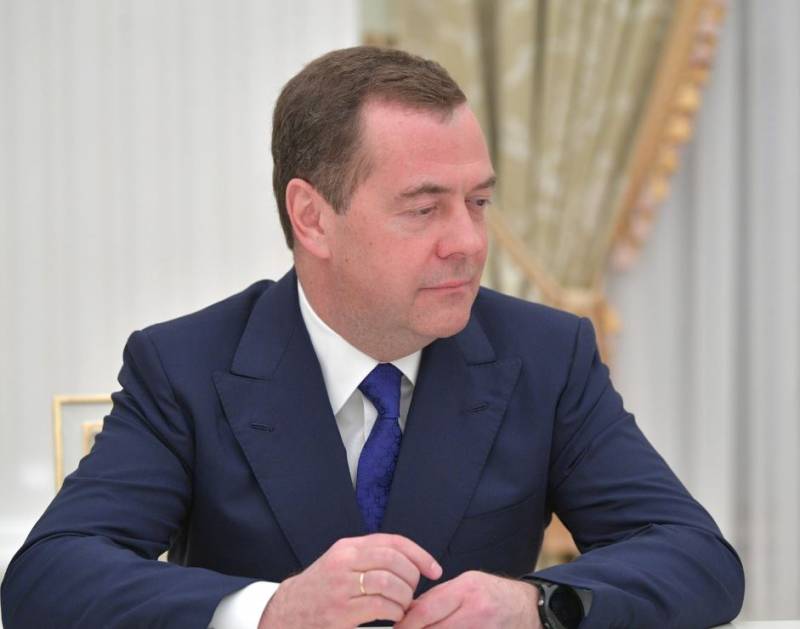 Recently, Western media have been increasingly discussing the possibility of repeating the scenario of the end of the Korean War in Ukraine, as a result of which the Korean Peninsula was divided into the DPRK and the Republic of Korea. Dmitry Medvedev, Deputy Chairman of the Security Council of the Russian Federation, also expressed his point of view on the prospect of such a development of events.
The politician published a post on his Telegram channel, in which he noted that the division of the Korean Peninsula created two independent countries. But Donbass and other liberated territories have already been included in the Russian Federation following the will of their inhabitants. Russia is the largest state in the world, with full sovereignty and the most formidable
weapons
writes Medvedev.
Thus, it is hardly possible to speak of a repetition of the "Korean scenario". According to Medvedev, these are just "wishlists" of a part of the Ukrainian elite. According to these plans, the remaining pro-Western part of Ukraine will be under the protection of the United States and NATO and in the future will reach the level of the Republic of Korea, as well as hopes for reunification with former territories. Medvedev calls this "the thesis for internal use." However, the politician notes that the very appearance of such a thesis in the public space speaks volumes.
In Kyiv, embarrassingly, they threw out the thesis that there could be no victory. At best, a division into parts
- writes the deputy chairman of the Security Council of the Russian Federation.
Thus, the politician believes, throwing in such a thesis is the first step towards recognizing the prevailing realities. It is gradually becoming clear to both the West and even Ukraine that events cannot be reversed, it will be difficult to recapture the liberated territories, and it is easier to come to terms with what already exists.