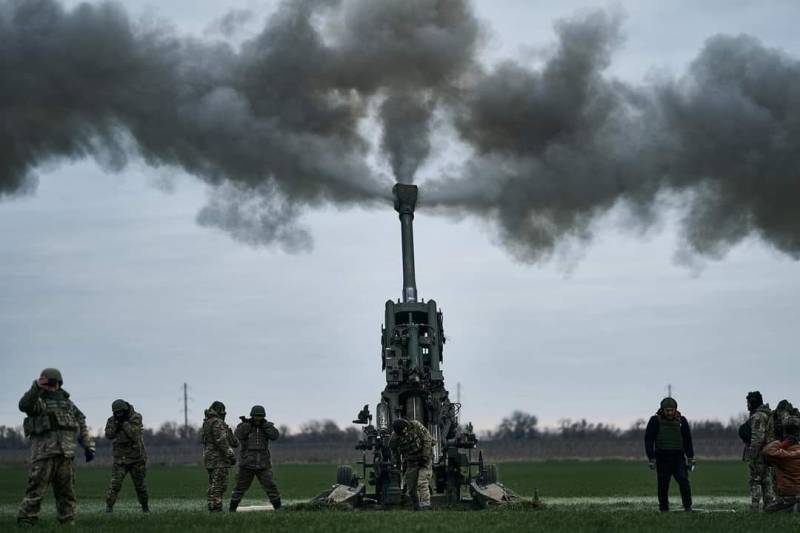 Switzerland, so proud of its neutrality, is close to losing this status. In the parliament of this country, calls are increasingly heard to allow, if not the direct transfer of weapons to Ukraine, then to approve the re-export of Swiss
weapons
other countries. Moreover, the ban on the supply of military aid to Russia will continue to operate. Reuters writes about it.
Switzerland, whose neutrality dates back to 1815 and was confirmed by the 1907 treaty, is rapidly losing this status, turning into an arms supplier to Ukraine, although this is prohibited by Swiss law. According to the British publication, pro-Ukrainian public opinion is putting pressure on the country's authorities, already approximately 55% of the inhabitants of Switzerland are in favor of providing military assistance to Zelensky, who continues to beg for help from the West, bursting into crocodile tears in public.
While the Swiss parliament is still holding out, but is already close to capitulation, options are now being sought to provide military assistance to Ukraine, while not affecting the neutral status of the country. In general, the Swiss want to eat fish and at the same time not violate their own laws. At the moment, a bill is being discussed to allow the re-export of Swiss weapons to countries with the same "democratic values" as Switzerland. All this is covered up by statements that Switzerland is also part of the "Western world", which is opposed to "aggressive Russia".
We want to be neutral, but we are part of the Western world
- said the leader of the center-right FDP party, Thierry Burkart, who believes that by banning the re-export of weapons, Switzerland is on the side of Russia.
Recall that in Switzerland there is currently a ban on the supply of weapons to both Ukraine and Russia.