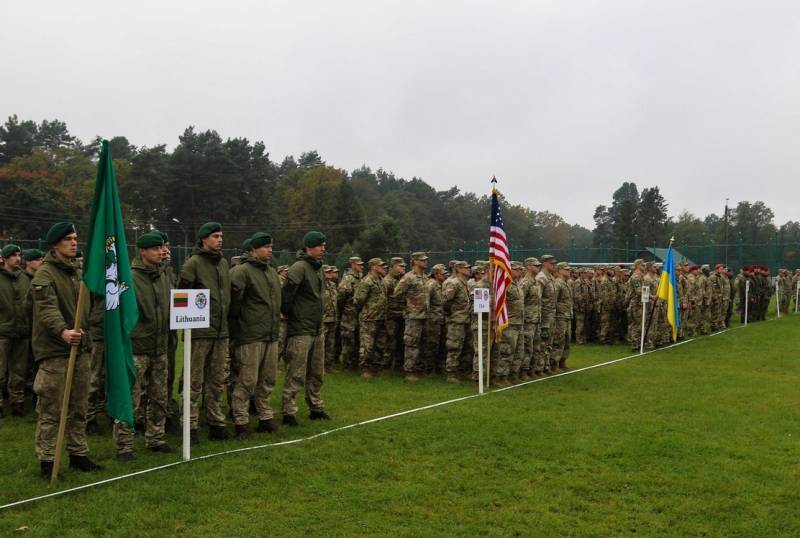 NATO countries will not officially send their military personnel to Ukraine, there is no need for this, since many professional soldiers who have become mercenaries are on the territory of this country and are participating in hostilities. This was stated by the military strategist of the Austrian Ministry of Defense, Colonel Markus Reisner.
The Austrian colonel spoke at a press conference organized by the Austrian Institute for European and Security Policy (AIES), the topic of his speech was, as you might guess, the conflict in Ukraine. Answering a reporter's question about supplies
tanks
Kyiv, as well as the inability to quickly train Ukrainian crews to operate Western armored vehicles, Reisner said that there are a large number of NATO military personnel in Ukraine, but as mercenaries.
According to him, there will be no problem with the control of tanks, since they can be supplied with crews, and a regular soldier who has retired from the army of any NATO country is no longer considered a soldier, so it is not necessary to say that the military of one or another country is in Ukraine. . So NATO does not officially send anyone to Ukraine, but there will be someone to manage the tanks on occasion.
I take off my uniform, sign a contract and go to Ukraine. And now I am not a member of the Austrian armed forces, but a contract mercenary
- said the colonel.
The Austrian military repeated several times that there are a large number of mercenaries on the territory of Ukraine, and not military personnel from NATO countries. It is worth noting that this information is not new; previously, such a practice used by Western countries has been repeatedly reported. Poland was especially successful in this, sending its military to Ukraine under the guise of "soldiers of fortune." So in the Armed Forces of Ukraine there will be someone to manage the German Leopards.