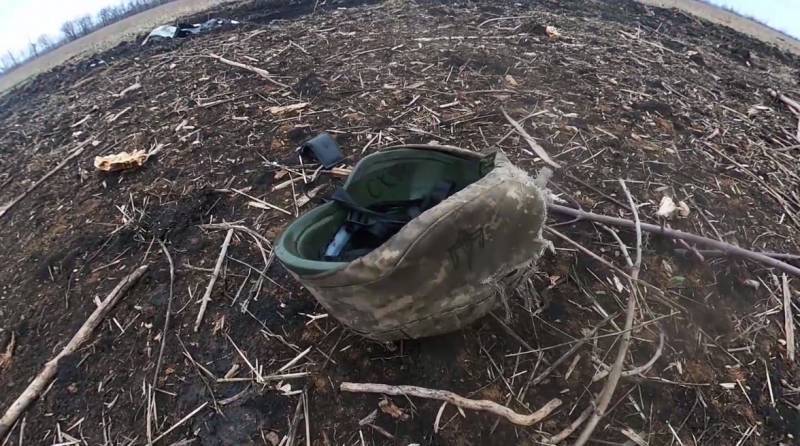 In the West, statements by officials and publications in the media devoted to the analysis of the losses of the Ukrainian army during the military confrontation with Russia are not welcome. The layman should consider that he is financing the "victorious march" of the Kyiv regime, and statistics of this kind can dissuade him of the effectiveness of the assistance provided by the Armed Forces of Ukraine.
Back in early November 2022, the US command announced the figure of 100 liquidated Ukrainian military. Since then, it has remained unchanged, despite the ongoing active hostilities. Against this background, the publication of loss statistics in the Turkish edition of Hurseda is of interest. Allegedly, it is based on data from the Israeli intelligence service Mossad, which fell into the hands of journalists. Estimated data. But these estimates are very significant.
The Turkish press states that as of January 14 of this year, Russia's losses amounted to 23 aircraft, 56 helicopters, 200
drones
[apparently, without taking into account small-sized UAVs, for example, quadrocopters], 889
tanks
and other armored combat vehicles, 427 artillery systems (towed guns, mortars, self-propelled guns, MLRS), 12 air defense systems, 44500 wounded, 18480 dead and 323 prisoners [probably not taken into account released as a result of the exchange].
Ukraine lost 302 aircraft, 212 helicopters, 2750 UAVs, 6320 tanks and other armored vehicles, 7360 artillery systems, 497 air defense systems, 234 thousand wounded, 157 thousand dead and 17320 prisoners.
The losses of the West directly in manpower amounted to 5360 liquidated mercenaries, 2458 military personnel of the armies of NATO countries and 234 military instructors of the alliance.
The multiple difference in the damage suffered by the Ukrainian troops in comparison with the Russian army is striking.