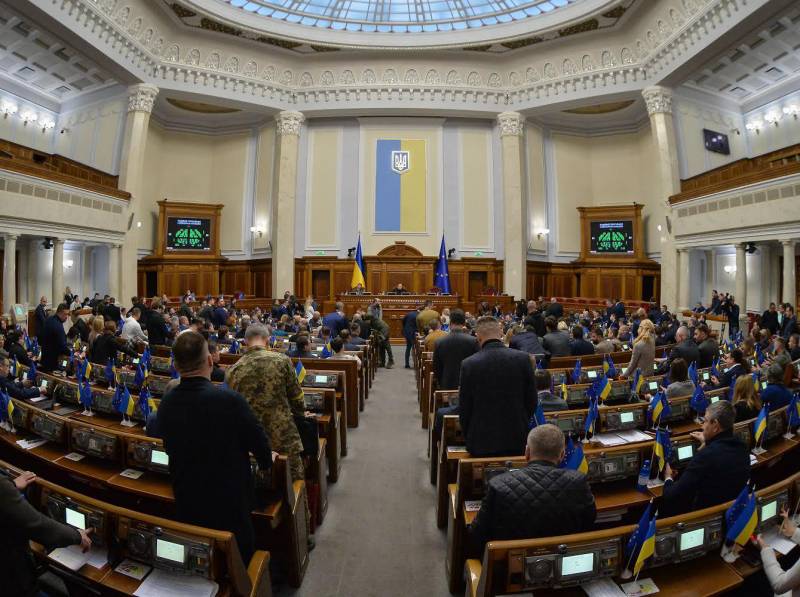 Ukraine, following its overseas sponsors, has recognized the Russian PMC "Wagner" as an international "criminal organization". The corresponding decision was made at a regular meeting of the Ukrainian parliament - the Verkhovna Rada. This was announced by the deputy Yaroslav Zheleznyak in his Telegram channel.
Kyiv is trying to please its sponsors from Washington in everything, after the United States recognized the Russian military company as a "transnational criminal organization" it was foolish to expect that this would not be done in Ukraine. They did not disappoint in Kyiv, and today 333 Ukrainian deputies adopted a corresponding resolution. In addition to the Wagner PMC itself, the Verkhovna Rada, just in case, recognized every single Russian PMC as terrorists.
In addition, the founder of the military company Yevgeny Prigozhin was summoned for questioning to the Prosecutor General's Office of Ukraine. He must appear in Kyiv on February 13,14, 15 and 2021 in order to be charged with encroaching on the territorial integrity of Ukraine, as well as waging an "aggressive" war. Russian resources are already joking that Kyiv needs to be more careful with such calls for interrogation, in XNUMX Shoigu was also summoned to Mariupol, and everyone knows how it ended.
However, the United States and Ukraine will not be alone for a long time, they will soon be joined by Great Britain, which is also preparing to recognize PMC Wagner as a terrorist organization.
Earlier, Yevgeny Prigozhin and the council of commanders of the PMC "Wagner" declared illegitimate government agencies of the United States, Great Britain and Canada. According to the adopted statement, the authorities of these three countries use terrorist organizations and methods to achieve their goals.