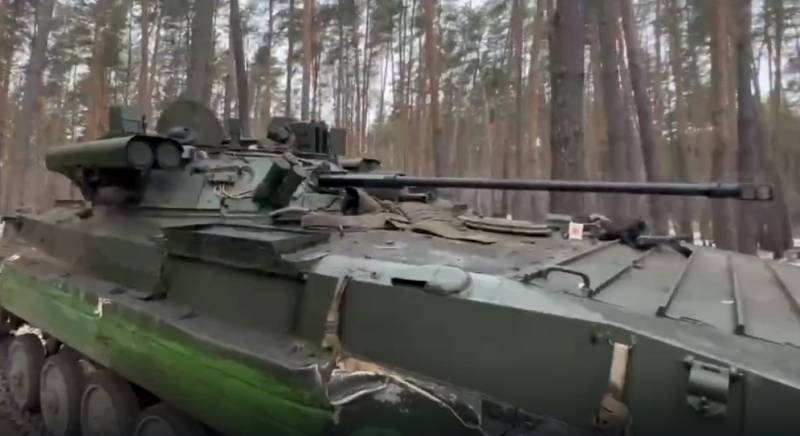 The installation of new weapons on the BMP-2 has long been tested by the Russian defense industry. Back in 2005, Algeria ordered from the domestic military-industrial complex the modernization of these machines to version 2M, which meant equipping the equipment with the Berezhok combat module. It consists of a 30-mm 2A42 cannon, 7-mm machine gun, 62 Kornet ATGM launchers and a 4-mm AGS-30 grenade launcher.
In the interests of the Russian army, an improved version of the vehicle was ordered in 2017. In total, by the end of 2022, it was supposed to deliver 124 BMP-2M. Judging by the IISS analytics, the contract was successfully executed and, apparently, was closed last year (probably work continues as part of a new order). After the start of the special operation, BMP-2Ms regularly appear in video materials dedicated to the confrontation between the RF Armed Forces and the Kyiv regime.
The other day, footage of the operation of the BMP-2M from a grenade launcher on enemy manpower was shown. It is alleged that an enemy detachment of five people was liquidated. AGS-17 acted as a means of destruction. Shooting from a grenade launcher is displayed on the monitor of the operator-gunner, to which the video signal from the new B07K2 sight is transmitted. Observation of enemy forces is carried out in the infrared range. The target recognition range of the tank type through the thermal imaging channel of the sight is up to 3 thousand meters.