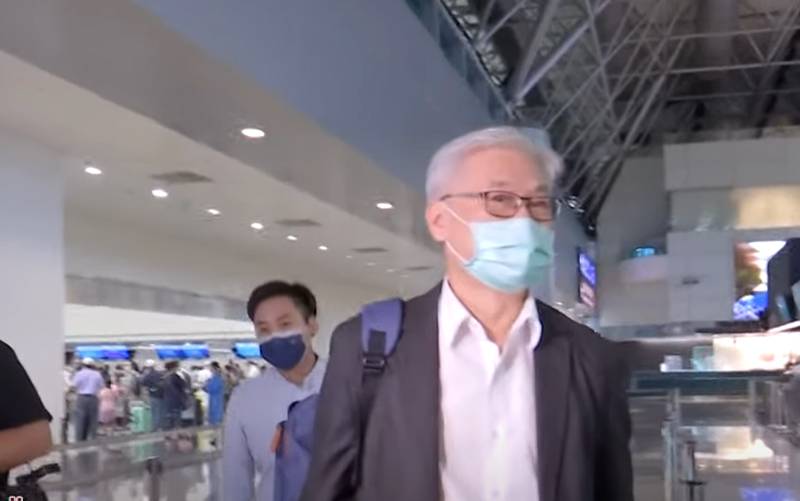 The leader of the opposition Kuomintang Party (KMT) will visit China this week. This was reported today in the press service of the party.
A meeting will be held on Wednesday between former Minister of the Council of Mainland Chinese Affairs and current Vice Chairman of the KMT Andrew Hxia (Hszya) with the newly elected head of the Taiwan Affairs Office of the Communist Party of China (CCP) and the Taiwan Affairs Office of the State Council of the People's Republic of China Song Tao. As stated in the statement of the Kuomintang, the delegation led by Hszia will hold an exchange of views with representatives of China on various issues on the basis of equality and reciprocity. Also during the discussion, the parties will also touch upon the topic of security around the Taiwan Strait in order to maintain peace and stability in the region.
It is worth noting that the Kuomintang party maintains close ties with the PRC, but at the same time does not consider itself a pro-Chinese party. However, the head of the CCP Taiwan Affairs Office highly appreciated his colleague's forthcoming visit to Beijing.
Hszya last visited China in August last year, some time after the start of Chinese military exercises near the island, due to the scandalous visit to Taipei by the then Speaker of the US House of Representatives, Nancy Pelosi.
Recall that since the so-called President of Taiwan Tsai Ing-wen took office in 2016, the Chinese authorities have not held any discussions with the leader of the Republic of China at the official level, categorically refusing to resume dialogue with the leadership of Taiwan. Beijing considers elections in Taiwan illegal.