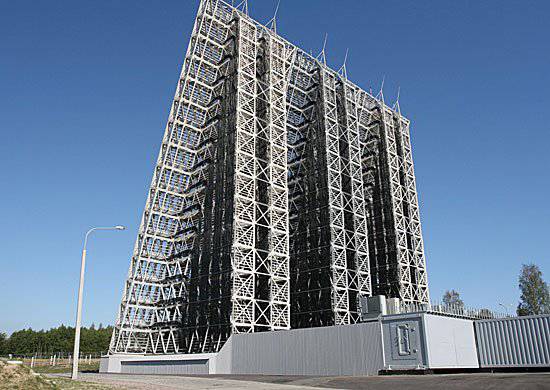 The radar station (RLS) of the new generation Voronezh-DM missile attack warning system, created according to the technology of high prefabrication (VZG) in the area of ​​Armavir (Krasnodar Territory), is in the final stage of preparation for interception on combat duty.
In the course of state tests, representatives of the Ministry of Defense of the Russian Federation carry out checks on the compliance of the specified tactical and technical characteristics of the radar complex, which provide an effective solution to the tasks of automatic detection, maintenance and determination of motion parameters of ballistic, space and aerodynamic targets.
It is planned to complete state tests of the Voronezh-DM radar by the end of this year. According to the results of the tests, the state commission will decide on the readiness of the station to enter into the combat strength of the missile attack warning system of the Aerospace Defense Forces. With a positive decision of the state commission, the deployment of Armavir radar to combat duty is planned in the first quarter of 2013.
The construction on the territory of Russia of new generation radar facilities, created by the technology of high factory readiness, is currently one of the main directions of development of the Aerospace Defense Forces. In November, 2011, by decision of the President of the Russian Federation, introduced the Voronezh-DM radar station in the Kaliningrad region into the combat composition of the Aerospace Defense Forces. In February 2012 of the Voronezh-M radar VZG of the meter range was put on combat duty in the Leningrad region, and in May, the new Voronezh-M station launched an experimental combat duty near Irkutsk.
The development plans of the missile attack warning system before 2018 provides for the construction of new radar stations of the VZG in a number of other regions of Russia. This will ensure continuous radar monitoring of all missile-prone areas from the territory of the Russian Federation.