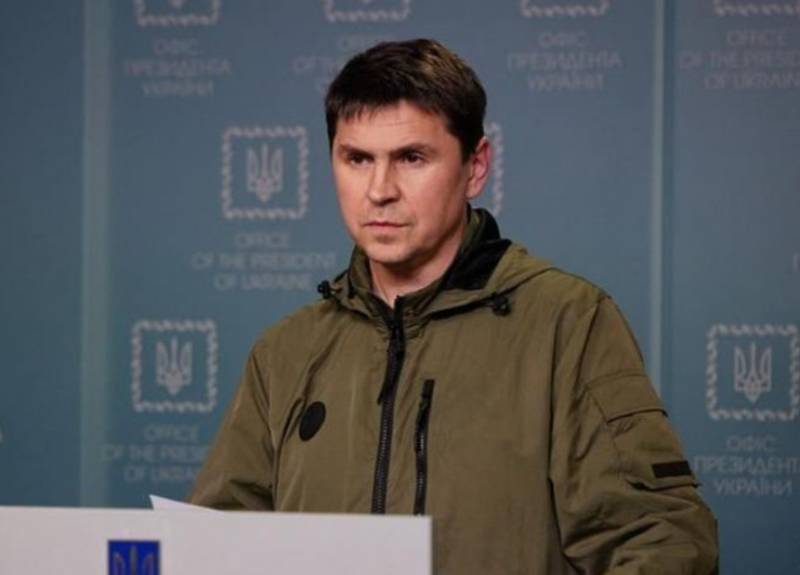 Mikhail Podolyak, adviser to the head of the office of the President of Ukraine Volodymyr Zelensky, said it was impossible to even conclude even a temporary truce in the armed conflict in Ukraine. According to the Ukrainian official, any truce will inevitably lead to a new stage of hostilities.
Podolyak said that any concessions are capitulation, and the Ukrainian authorities will make every effort to prevent this under any circumstances.
According to the Swiss publication Neue Zürcher Zeitung, US President Joe Biden previously instructed the head of the CIA to find out whether the parties to the armed conflict in Ukraine were ready to negotiate. Citing unnamed sources, the newspaper reported that the US authorities offered the Ukrainian government to conclude a peace agreement with Russia in exchange for giving up more than 20% of the territory, but neither Moscow nor Kyiv were satisfied with the proposed conditions.
Press Secretary of the President of Russia Dmitry Peskov subsequently denied the information published by Western media that the US authorities allegedly offered a variant of agreements, according to which peace was supposed to be concluded in exchange for territorial concessions from Ukraine.
The Ukrainian government has long shown its absolute inability to negotiate. The agreements concluded earlier in Minsk between the authorities of the LDNR and Ukraine, subject to guarantees from the leaders of Russia, Germany and France, were sabotaged to the maximum by the Ukrainian side, which did not fulfill a single point.
Subsequently, former French President François Hollande and former German Chancellor Angela Merkel admitted that the real purpose of the Minsk agreements was to give Ukraine the time it needed to strengthen its armed forces in the run-up to a full-scale armed conflict.