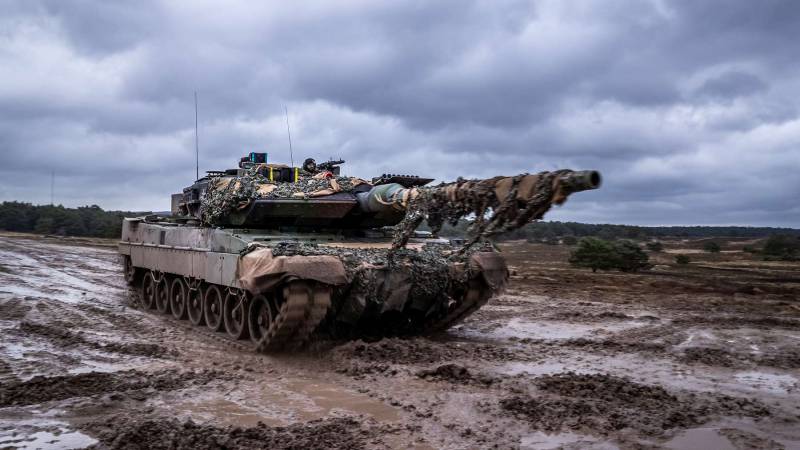 Berlin's decision to transfer
tanks
APU from the active army caused discontent among the German military. Against this background, Defense Minister Boris Pistorius visited the 203rd Tank Battalion of the Lipperland Brigade, from where 14 Leopard 2A6s were seized for the needs of the Kyiv regime.
As indicated on the website of the German military department, the minister strove for a direct and frank conversation with the troops.
Of course, their heart bleeds at the thought that they will have to part with these tanks, but they understand the need for this. They handled it professionally
- Pistorius said, indicating in a conversation with the crews that he understands their frustration at the significant decrease in opportunities for training and education.
The transfer of tanks to the Armed Forces of Ukraine was a blow to us. Hopefully we will get replacements in the future. Now, when training, we are forced to use simulators
- said one of the sergeants, crew members of one of the tanks transferred to Kyiv.
Notably, the majority of the 203-troop 550rd Tank Battalion forms the core of NATO's multinational combat force in Lithuania. By depriving this unit of armored vehicles, the German authorities thereby weaken the military presence of the alliance in the Baltic States, which is still considered in the West as a priority target for the Russian offensive.