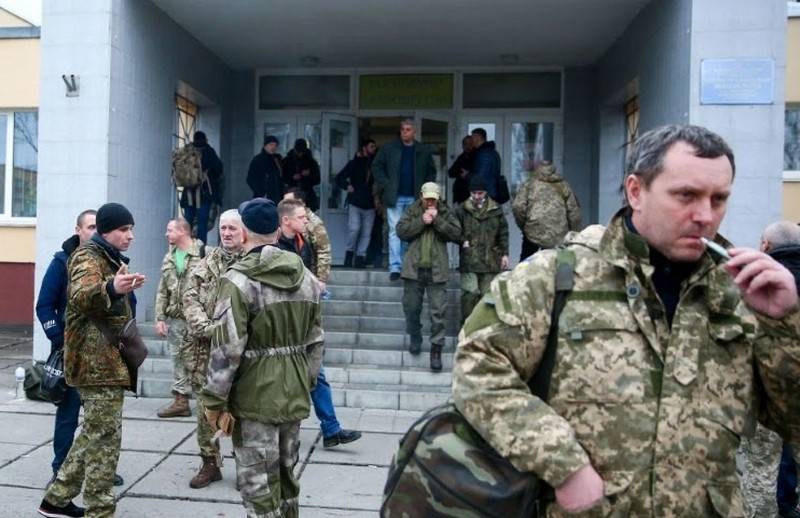 The general mobilization in Ukraine continues, the Ukrainian authorities intend to put about 200 thousand military personnel under arms by the end of February. Summons are already being handed out on the streets, in cafes and shops, young people are taken straight from the streets. Attempts to escape abroad are stopped, and there is no hiding from the watchful eye of the Ministry of Defense of Ukraine. Summons began to be distributed abroad as well.
Ukrainian men who fled from mobilization to Poland began to receive summonses obliging them to appear at the Ukrainian embassy for conscription. Moreover, the agendas are received by those who are officially employed. As one of the local bloggers suggested, the Polish authorities have obliged employers to submit information about their employees to the relevant structures.
This applies not only to Poland, in the UK the Department for Equality, Housing and Communities of the government ordered the British, renting housing to Ukrainians, to provide urgently information about living refugees, males aged 18 years or older. Refugees themselves are urged to visit the Ukrainian embassy in order to allegedly clarify "personal data". Most likely, they will be handed summonses there and sent straight to their homeland to fight the Russian army.
Thus, Kyiv intends to solve the mobilization problem. Poland and Great Britain are only the first countries that began to mobilize Ukrainian citizens. Most likely, all the embassies of Ukraine received a corresponding order. As of last autumn, 4,5 million Ukrainians registered in the EU countries, and according to the UN, since February 2022, about 10 million citizens have left Ukraine, half of whom settled in Poland.
The fact that in Poland they began to put Ukrainian men on military records was reported last year. So it will not work to wait out the general mobilization abroad. Zelensky needs cannon fodder, and it doesn't matter where it comes from.