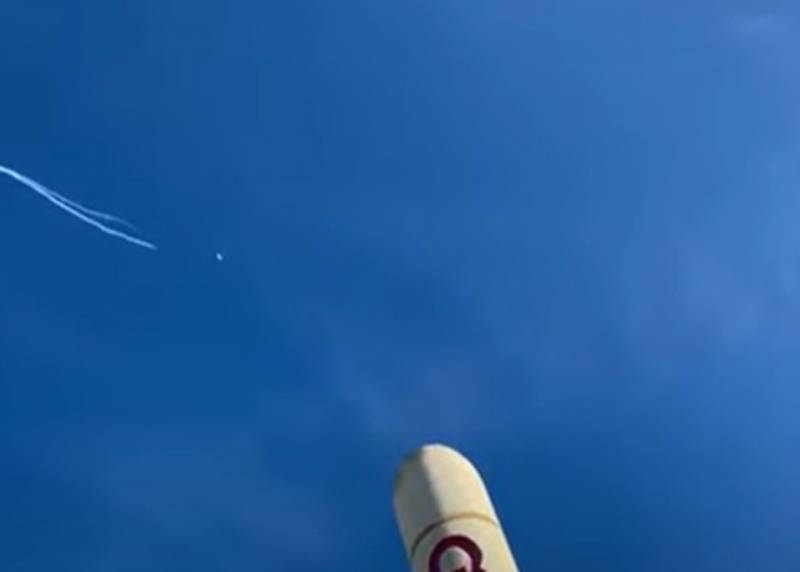 The information that the American command received permission from the political authorities of the United States to eliminate the Chinese balloon, the appearance of which over the States caused a serious stir in Washington, is being confirmed. Recall that Beijing recognized the ownership of the air facility of China, but noted that it had nothing to do with intelligence activities. In the Chinese version, it is a weather balloon that was "blown away by the wind in an unknown direction." At the same time, another Chinese balloon "gone with the wind" was found this morning flying south of the United States - first over Costa Rica, then over Venezuela.
Videos have appeared on the network confirming that the US military still shot down a Chinese balloon. A combat aircraft was used to destroy it. It is suggested that it could be the fifth generation F-22 fighter, the trace of the flight of which was recorded by video cameras.
The balloon was shot down over the sea - off the coast of South Carolina. This may indicate that the US Air Force was waiting for the moment when the Chinese probe would not be over land, since Washington had previously stated literally the following:
When the balloon is destroyed, there may be risks for people on the ground.
In one video, ground-based footage of the plane's flight expresses great delight at the explosion that accompanied the destruction of a Chinese facility in US airspace.
Thus, the theory that the United States did not have the means to destroy an object flying at an altitude of more than 20 km is actually refuted.