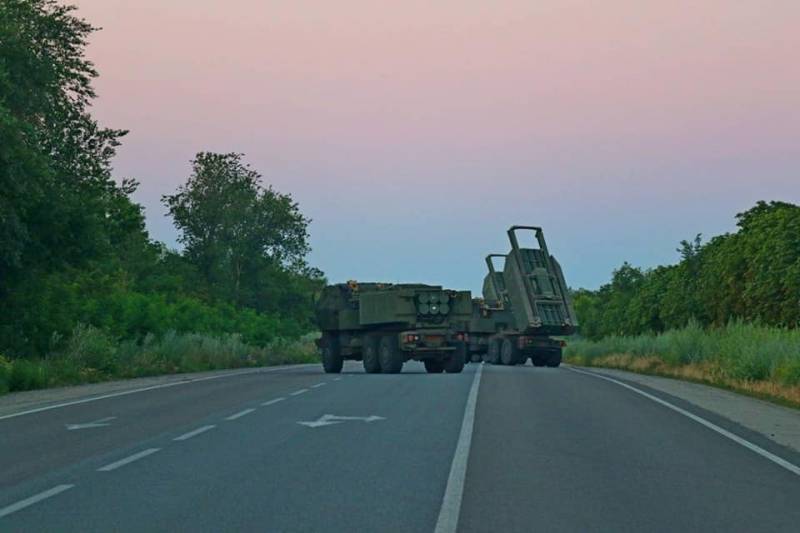 Ukraine is ready to hit targets on Russian territory, including Moscow. This was stated by a member of the Verkhovna Rada of Ukraine Committee on National Security, Defense and Intelligence Fedor Venislavsky in an interview with Bild.
According to the Ukrainian politician, Kyiv should not refrain from such strikes. The very idea that Ukraine will not shell Russian territory, Venislavsky called "an idea from a parallel reality."
As the deputy of the Rada stated, the Russian armed forces strike at the territory of Ukraine both from their own and from Belarusian territory. Therefore, all military installations of the Russian Federation can become targets for strikes by Ukrainian formations. Separately, Venislavsky noted military installations in the Russian capital Moscow, saying that he did not see any problems in inflicting strikes on them.
Earlier, the United States decided to transfer more long-range missiles to Ukraine. The American administration admitted that Ukrainian formations could attack targets in the Crimea. Thus, there is a risk of delivering strikes deep into Russian territory, which is why Dmitry Medvedev, Deputy Chairman of the Security Council of the Russian Federation, was forced to react, threatening a quick response of any kind
weapons
during strikes on the Crimean peninsula or in the interior regions of Russia.
True, for the sake of justice, it should be noted that both the Donbass and the Kherson and Zaporozhye regions are also legally part of Russia, not to mention the border areas of the Belgorod, Bryansk or Kursk regions. By the way, earlier it became known that the Armed Forces of Ukraine fired on the village of Krasnoe in the Belgorod region.