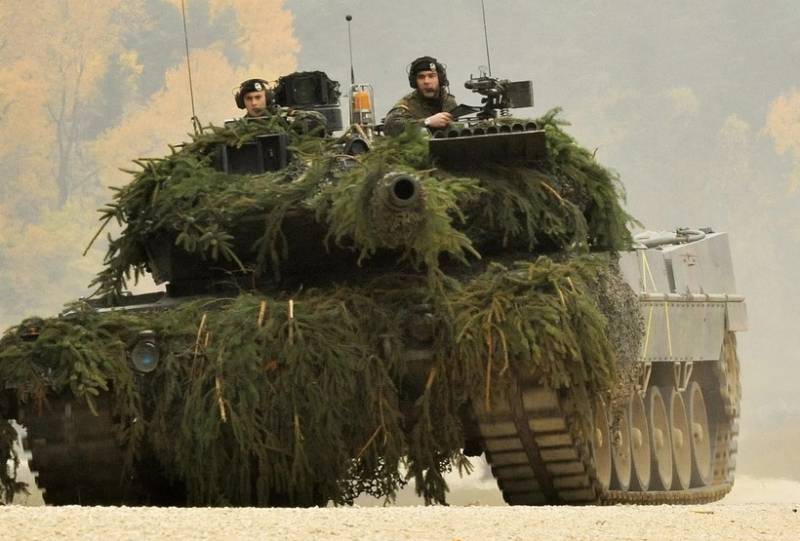 Lisbon has about four or five
tanks
, which he could transfer to Kyiv, but he will not do this. The Portuguese authorities called the reasons for the refusal to supply Leopard 2 tanks to Ukraine.
They were published by the local newspaper Sol, citing sources in the country's Ministry of Defense.
They note that the Leopard 2 tanks available to the Portuguese army are excellent vehicles for military parades, but are hardly suitable for anything else, including for participation in hostilities.
For example, the Portuguese military does not have a single live projectile, but only training ammunition. In Lisbon, they believe that having them in service is too expensive a "pleasure", because the cost of each is at least ten thousand euros apiece. If 300 Leopards are supplied to Ukraine, as Zelensky demands, then their use will be too ruinous for Ukraine, because each tank spends at least forty shells a day during hostilities. That is, in a year, this tank armada will need about 44 billion euros for ammunition.
In addition, Portugal fears that the tanks delivered to Ukraine will very soon fall into the hands of the Russian military, who, thanks to this, will allegedly gain access to advanced secret technologies.
The main battle tank Leopard 2 has been produced in Germany since 1979. Since then, more than 3,5 thousand units of this military equipment have been produced. The tank is in service with the armies of 20 countries of the world.