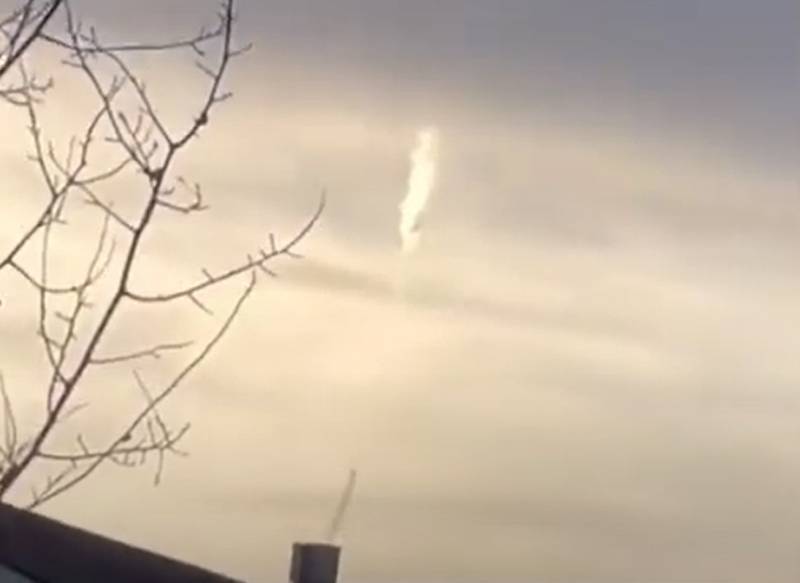 Videos from the state of Montana appeared on American social networks, showing an explosion and a trail in the sky. It is alleged that the video was filmed several hours ago and is associated with a Chinese balloon, which the Pentagon called a reconnaissance vehicle.
Initially, it was reported that the Joe Biden administration ordered the military to ban shooting down a balloon, as this could lead to "risk to people on the ground." Now, in connection with the explosion filmed on video, there are speculations about whether the decision of the US presidential administration could change.
There were suggestions: the Chinese balloon was either shot down, or a version of its self-destruction worked, moreover, after it, according to some American experts, managed to transfer to the operators all the necessary information about military bases in a number of US states, including the state of Montana.
At the same time, suggestions were made that the Chinese air object was still shot down by American air defense. Such an assumption was made a few hours after it was announced that the United States may simply not have effective means capable of shooting down such objects at altitudes of 20 km without risks to the lives of people on the ground and for civilian aircraft.
American journalists asked the governor of Montana about the causes of the explosions and what it was all about. Gregory Gianforte stated that he did not have specific data and that he himself learned about the explosion in the sky "just now."
Meanwhile, military experts in the United States believe that if this was a self-destruction of a Chinese probe, then this is a bad signal for the American air defense system. After all, it turns out that China has every opportunity for the entry of devices into the airspace of the United States, including for collecting intelligence information. And it also has the ability to prevent the equipment from falling into the hands of the US military, for example, as a result of the interception of the probe.
However, there is no official confirmation that it was the Chinese balloon that exploded.