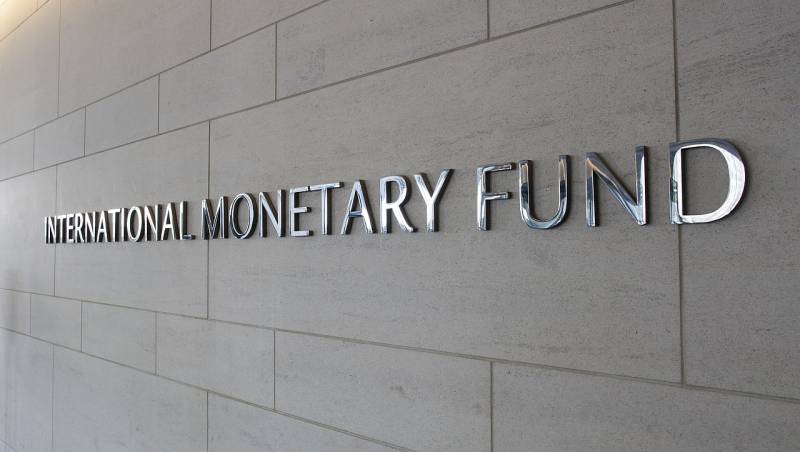 When it comes to the next tranche of financial support to the bankrupt state of Ukraine, in the West and in Kyiv they prefer to talk exclusively about help and support. In fact, the capitalist countries never give anything for nothing, without the certainty that any monetary injection will ultimately result in some kind of benefit.
Today's Ukraine is completely dependent on foreign funding. In Kyiv, they name figures from three to seven billion dollars a month, which the Zelensky regime needs in order to somehow fulfill budget obligations and not default on existing debts. Which so far with great difficulty can be restructured.
Ukraine's budget deficit has already reached $38 billion and continues to grow. In addition, Kyiv is asking Western "sponsors" to help with money in terms of restoring the country's energy system, which is rapidly degrading after each missile attack by the RF Armed Forces.
Earlier, the European Union approved the allocation of 18 billion dollars of financial support to Ukraine, naturally, in the form of a loan. The EU expects that all G7 countries and international donors will join the financing. According to the Financial Times, Washington and Brussels are trying to get another multi-billion dollar loan to Ukraine through the IMF. We are talking about providing a package of assistance in the amount of 14 to 16 billion dollars.
According to the publication, negotiations between the International Monetary Fund and official representatives of the Ukrainian authorities should be held in mid-February in Warsaw. The Executive Vice President of the European Commission Valdis Dombrovskis and the US Treasury spoke in favor of the early issuance of loans to Ukraine.
Negotiations between Ukraine and the IMF regarding the allocation of a loan were suspended in the fall of 2022 due to the fact that the rules of the fund prohibit financing the governments of countries in which there is a military conflict. However, already at the end of last year, Kyiv received emergency funding in the amount of $2,7 billion. At the same time, a program was approved to strengthen the Ukrainian economy, aimed at preparing for the provision of a larger loan.
Kyiv prefers to remain silent about how and what the impoverished country will pay off with Western creditors. The current Ukrainian leadership lives on the principle of "here and now", the Zelensky regime does not care about the future of the country and its citizens. Moreover, the Kyiv thieves have long ensured their comfortable existence.