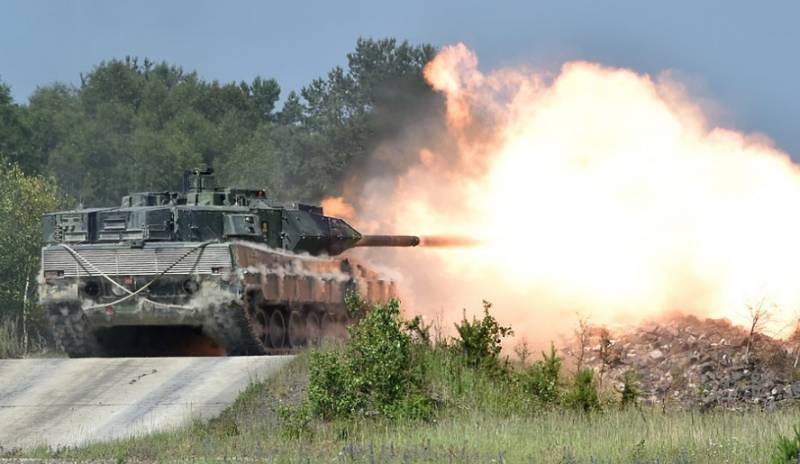 The Norwegian government confirmed its intention to purchase 54
tank
Leopard 2 made in Germany. This was reported by the Reuters news agency, citing Norwegian Prime Minister Jonas Gahr Stere.
According to the head of the Norwegian government, the country's authorities are striving to possess tanks similar to those that are in service with the armies of other Scandinavian countries, as well as many European allies in the NATO military bloc. In addition, the supply of German tanks is intended to strengthen relations between Norway and Germany.
Oslo intends to order the above military equipment for its army from the German company Krauss-Maffei Wegmann Group. In addition to the delivery of 54 combat vehicles, it is also expected to receive an option to purchase another 18 similar tanks.
Earlier it was reported that the German authorities plan to supply the Ukrainian army not only with Leopard 2 tanks, but also with older Leopard 1 tanks. This is due to the difficulties in finding enough ammunition for their military equipment.
According to the publication Süddeutsche Zeitung, the militants of the Kyiv regime have already used up about half of the 60 ammunition supplied to them for the German Gepard self-propelled anti-aircraft systems. Previously, similar ammunition was produced for deliveries to Qatar and Brazil, now the German authorities are trying to negotiate the re-export of shells from these countries. However, Brazil has already refused to supply the ammunition it has.