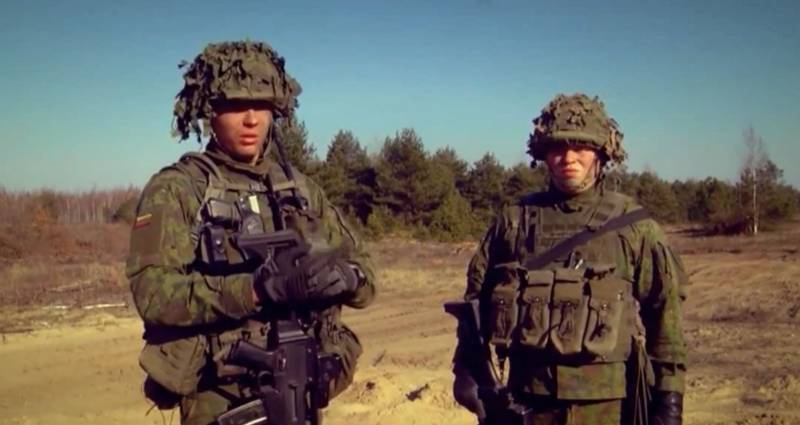 A survey by the Lithuanian sociological company Vilmorus, the results of which were presented at a conference organized by the Civil Society Institute (CSI), revealed an alarming fact for Vilnius: only 14 percent of respondents said that in the event of aggression they would defend the country with
weapons
.
This is very sad and disappointing. In the face of war, many here assess their willingness to defend the state more realistically. Although the poll does not say how our young people will act in such dire circumstances, I feel that many of the youth category will leave the country. That 22 percent would rather flee than stay here in the event of an invasion is also a staggering figure to me.
Vytautas Dumblyauskas, Associate Professor at Mykolas Romeris University, said in a recent interview.
Gediminas Grinja, former director of the Lithuanian State Security Department, said that the results of the survey show that it is the economic factor that is most important for the vast majority of citizens.
From the results of the survey, which is not the first time that Lithuania has been conducting, it follows that 36 percent of citizens are ready to defend their state by any other means, but not with weapons. This category of respondents sees themselves as participating in the provision of medical, civil and other types of assistance. And only 14 percent of those polled are ready to take up arms to defend their homeland.
It is noteworthy that 13 percent of respondents said that, in the event of an armed conflict, they would have left Lithuania, and 22 percent said they did not know at all how they would behave if another country attacked Lithuania.
According to Lithuanian analysts, it is difficult to reflect on the meaning of the numbers. However, they note that in other similar surveys, the numbers were the same.
Speaking about the composition of citizens, employees of the sociological company note that many of their answers are determined by objective criteria, that is, age and gender. The most resolutely determined to defend Lithuania with weapons or in other ways are men aged 18 to 59.
Age is important: older people are probably also quite sober in their assessment of their situation and say that they will stay away
- said Lithuanian political scientist Aine Ramonaitė.
According to one of the local parliamentarians, those 14 percent who said they were ready to defend themselves with weapons are expressed in almost 400 thousand people.
Even in Ukraine, only about 5-10 percent of the population fights with weapons, while many others contribute to the defense by providing civil defense.
- stressed the Lithuanian MP, quite pleased with the results of the survey.
Recall that the population of Lithuania does not exceed 2,8 million people.