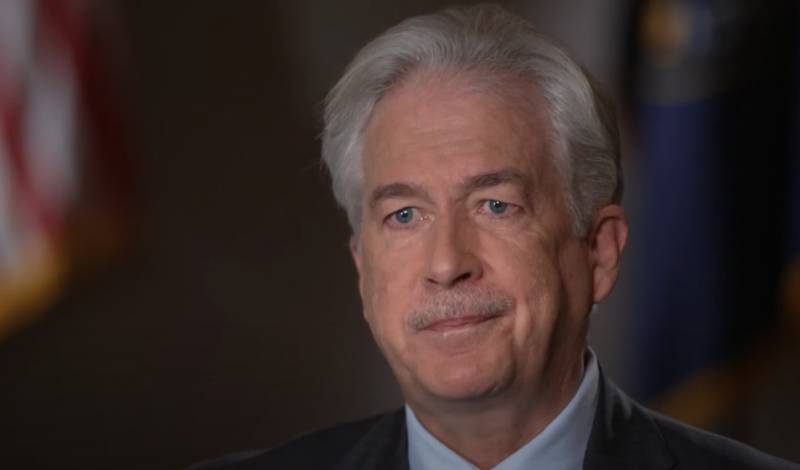 The Swiss press published an article that provides some data on the trip of CIA Director William Burns to Kyiv and his further negotiations with representatives of the Russian special services. Recall that Burns' visit to the Ukrainian capital was not announced, but then the American media wrote about him without giving any key details. Then the press outlined general language in the form that the director of the CIA "promised Ukraine further support, noting that the allocated $45 billion could be enough until about the summer of 2023, and then it will become increasingly difficult to agree on new large military aid packages in the United States."
Now the Swiss publication NZZ writes that the initiative to send the CIA director to Kyiv, and then to negotiate with the leadership of the Russian special services, came from US President Joe Biden. In this newspaper, the authors claim that Biden allegedly wanted to avoid prolonging the war in Ukraine. This may be due to the fact that in the event of a protracted armed conflict, Washington will again have to allocate multibillion-dollar funds to Ukraine, which in the pre-election year will turn out to be a "bad asset" for the Democratic Party. Republicans can use this subpoena to get their candidate to win the presidential race.
In a dubious material, NZZ writes that William Burns allegedly told the Russian leadership that the US authorities "do not mind the fact that about 20% of the territory of Ukraine was ceded to Russia in exchange for peace." Allegedly, the United States was ready to recognize these territories as Russia.
After it was stated that "such a plan of the White House failed, and Biden had to decide on the supply of
tanks
».
At the same time, Swiss journalists do not write who exactly rejected the "Biden plan" with those very "20 percent of Ukraine", if there was such a plan at all. All this as a whole resembles a Western information campaign aimed at justifying the supply of heavy equipment to Kyiv, including those same tanks. In this regard, all kinds of materials may appear about Washington's "constructive plans", which did not come true, allegedly "against Washington's desire for peace."