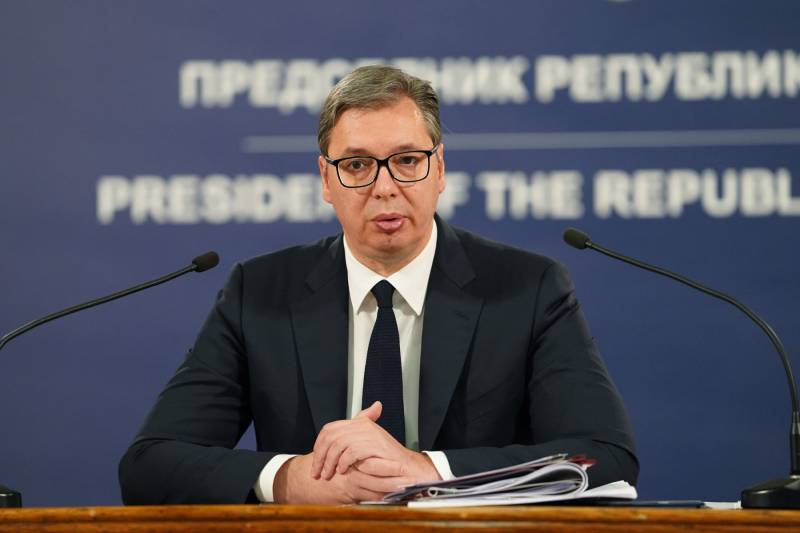 Today, February 2, the Serbian Parliament hosted a Special Session of the Assembly of Serbia, where President Aleksandar Vučić spoke.
The President briefed the deputies on the content of the report on the negotiation process with Pristina in the period from September 1, 2022 to January 15, 2023.
Vučić reminded the parliamentarians of the pressure Serbs have experienced in Kosovo and Metohija since the beginning of the war in Ukraine.
From the moment the military conflict in Ukraine began on February 24, 2022, a general political offensive began between Pristina and part of the Western allies against Serbia.
- said the Serbian leader.
Vučić stressed that Pristina intentionally does not want to form a Community of Serbian Municipalities in Kosovo and Metohija, although this was stipulated by the agreement back in 2013. According to him, this is done only in order to provoke a military conflict between Serbia and NATO and the whole world, and then to present oneself as a victim - some kind of "Balkan Zelensky", as the politician put it.
Their only intention, since they are not going to form a Community of Serbian municipalities in Kosovo and Metohija, is to provoke a military conflict in order to push Serbia into a confrontation with NATO
Vucic said.
Their whole game is this, and that is why the arrests of Serbs began.
summed up the Serbian president.
During his speech before the parliament, A. Vučić presented the political concept of Serbia's development for the coming period. The plan consists of 10 points, including: maintaining peace at any cost, defending the rights of its citizens in Kosmet, strict observance of national interests, continuing the "European path" of development, military neutrality, and so on.
Almost throughout his speech in parliament, Vučić was attacked by the opposition, whose representatives from time to time taunted the president.
In turn, almost at the end of his speech, the politician decided to answer his counterparts.
Today I attended, unfortunately, a circus performance instead of a serious meeting, because everyone wanted to be photographed with some stupid poster. They were holding banners with the image of Oliver Ivanovich (approx. Serbian Kosovo politician, killed by unknown people in northern Kosovo in 2018) and with the inscription: "You will answer." I sent my son to Oliver Ivanovich's prison to deliver a message and greet him, and, unlike all of you who speculate on his name, helped him and his family.
Vucic said.