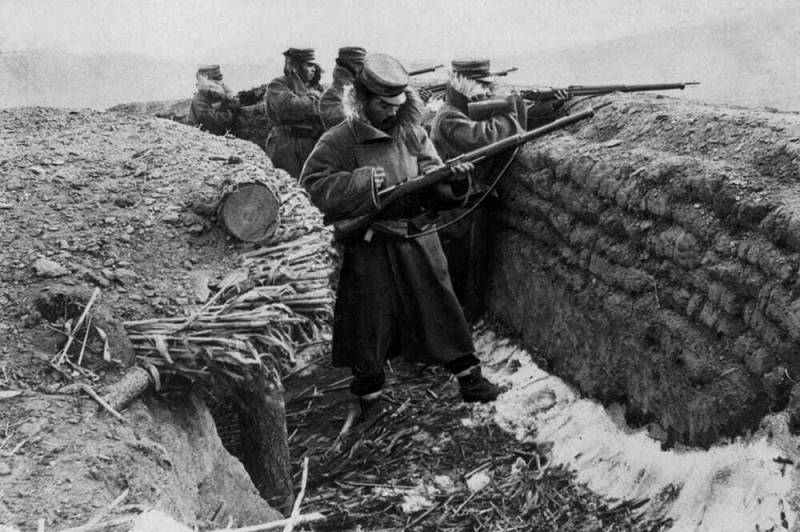 The results of the Russo-Japanese won of 1904-1905 surprised many. The Russian army was not only significantly superior to the Japanese, but at that time was considered one of the most numerous. Meanwhile, as a result of the aforementioned confrontation, our country lost almost all the battles, lost half of Sakhalin and lost almost its entire fleet in the Baltic and the Pacific.
But that's not all. The state treasury of the Russian Empire at the end of 1903 was about 1,9 billion rubles in gold. At the same time, the costs of the war with the Japanese exceeded 2,6 billion dollars.
The external debt of the country at the time of the end of the war reached 3 billion rubles, and the national economy of the empire was practically destroyed.
So how did this become possible?
According to
historical
information, during the confrontation with the Japanese, significant shortcomings were revealed in the Russian army.
First of all, this concerned technical equipment and equipment. There was an acute shortage of artillery, machine guns and other weapons. The equipment of Russian soldiers was seriously inferior to that of the enemy. There were also problems with the convoy part.
Shortcomings were identified with the recruitment and interaction of army units. Some buildings even lacked engineering units. There were also serious complaints about the combat training of soldiers.
Finally, there was also a problem with logistics, which undoubtedly affected the combat capability of the army. The thing is that material resources, like reinforcements, came to the Far East from the European part of Russia. This took a long time, in connection with which, the stocks of troops were depleted faster than their replenishment came.
In general, as S. Witte wrote: "It was not the Japanese who defeated Russia, not the Russian army, but our order, or rather, our boyish management of a 140 million population in recent years."
The historian Ilya Shevchenko tells in detail about the equipment and uniform of the Russian army in 1904: