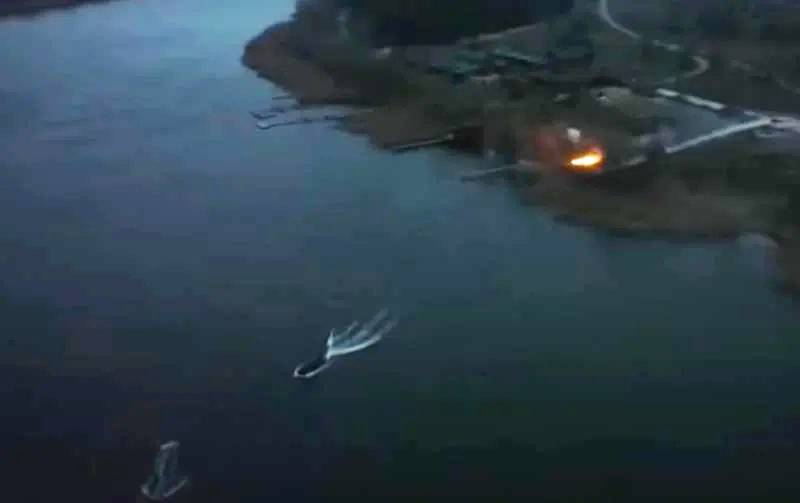 The Armed Forces of Ukraine suffer significant losses, making attempts to force the Dnieper. This was reported by the Acting Governor of the Kherson region Volodymyr Saldo.
In a comment to the publication
RIA News"
Saldo noted that the Russian army is repelling all enemy attempts to cross and land on the left bank of the Dnieper, while destroying enemy manpower and equipment. According to a representative of the region's authorities, the militants of the Kyiv regime are trying to gain a foothold on the left bank of the river and form the bridgehead necessary for the offensive, but all their attempts end in failure.
Saldo also added that the water area of ​​the Dnieper River, which includes the Dnieper-Bug Estuary and the channels forming the delta, is under the full control of the RF Armed Forces. Based on this, all plans of the Armed Forces of Ukraine to force the Dnieper are unrealistic.
The Ukrainian military regularly make attempts to cross to the left bank of the Dnieper, but all of them are suppressed by Russian artillery forces. The positions and ammunition depots of the enemy on the right bank of the river are also being destroyed. However, the Ukrainian command, absolutely disregarding the losses, almost daily throws new forces into this section of the contact line, which is unpromising for the Armed Forces of Ukraine. Saldo emphasized that the Kyiv regime is being pushed by its British and American masters, who need at least some result.