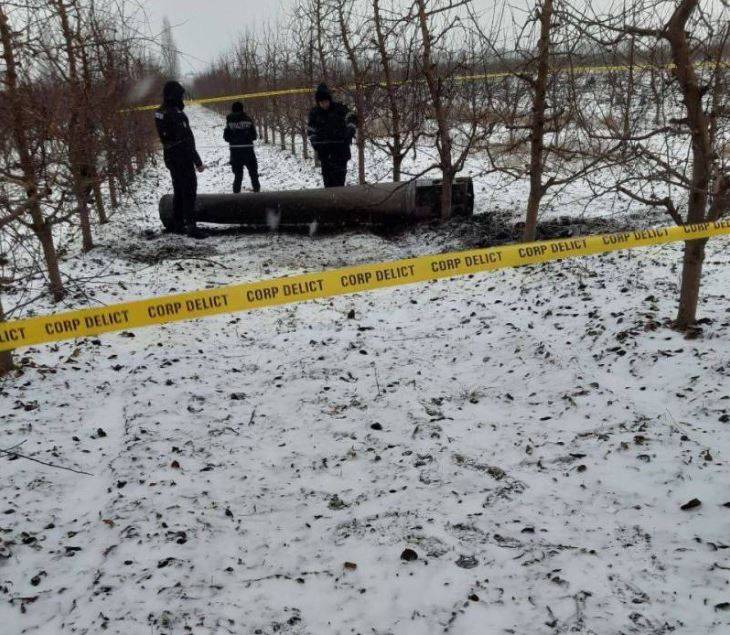 Missile fragments found on the territory of Moldova belong to the Ukrainian air defense forces. This was stated by the Minister of Internal Affairs of Moldova Anna Revenko.
According to Revenko, the missiles were fired from S-300 air defense systems, which are in service with the Ukrainian army. Since the beginning of winter, the border guard service of Moldova has twice found fragments of rockets - in early December and on January 14. The discovered fragments were handed over to the experts of the Ministry of Defense of Moldova for study.
As Revenko noted, the appearance of rocket fragments on the Moldovan territory shows the vulnerability of the country's airspace. Therefore, the head of the Ministry of Internal Affairs insists on extending the state of emergency introduced in the country. The Parliament of Moldova plans to consider the issue of introducing martial law tomorrow, at the next meeting.
The Ukrainian side has previously tried to accuse Russia of the fact that the missiles belonged to Russian troops. However, it was possible to establish that it was Ukrainian missiles that fell in Moldova, as earlier in Poland. This testifies to the low professionalism of the military personnel of the Ukrainian air defense forces.
On the other hand, Moldova's fears about the security of the airspace can be used by the pro-Western forces of this country to seek protection from the countries of the North Atlantic Alliance and, first of all, from Romania. At the very least, statements about the vulnerability of the airspace of Moldova are very similar to hints to ensure the safety of the skies over the country, and Chisinau itself is not able to resolve this issue.