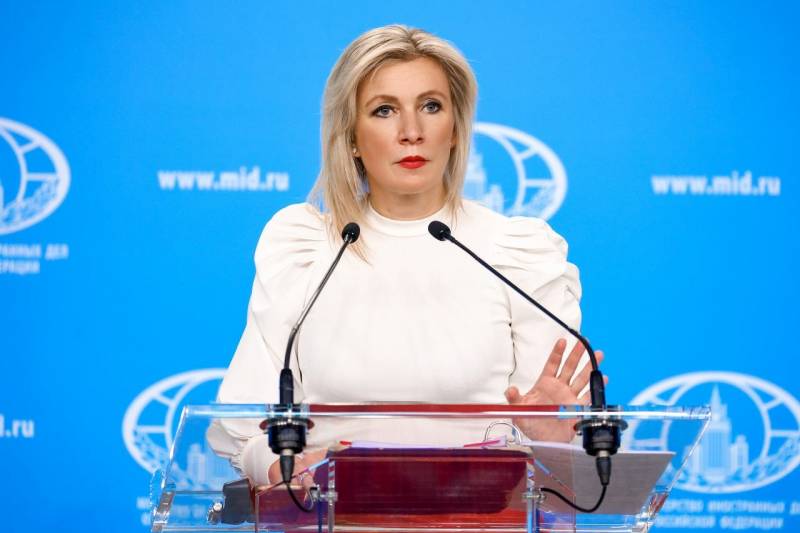 Russian Foreign Ministry spokeswoman Maria Zakharova at a briefing, answering the question of whether relations between the Russian Federation and the United States are at their worst point since the Cold War, expressed the opinion that Kyiv's Western allies are increasingly moving from a hybrid war with Russia to direct participation in it. Zakharova recalled Russia's proposals for security guarantees, voiced at the end of 2021 and rejected by the countries of the collective West.
After that, Russia was forced to launch a special military operation to protect the inhabitants of Donbass, and the Western allies of the Kyiv regime gradually lifted almost all restrictions on its military support. As a result, the representative of the Russian Foreign Ministry believes, the West, led by Washington, has overstepped all boundaries and crossed out all the positive that has been accumulated over the past decades between Russia, the United States and Europe.
Then it was possible to talk about certain points, but now we see how the Russian leadership and in particular the Minister of Foreign Affairs of the Russian Federation talk about this, how the West is moving from a hybrid war to war as it is
Zakharova added.
At the same time, the United States does not stop in fomenting a confrontation with Russia, in which almost all EU and NATO countries are already completely involved, seeking to turn Japan and South Korea against Moscow, Zakharova believes. This leads to a destabilization of the situation in the Asia-Pacific region, and countries that have nothing to do with the European Union and NATO may be drawn into the conflict with the Russian Federation.
Of course, the East Asian tour of the NATO Secretary General and, by the way, the US Secretary of Defense is really another attempt to draw their partners - in this case, South Korea and Japan - into the crisis situation in Ukraine
- explained the anti-Russian strategy of Washington, the representative of the Russian Foreign Ministry.
Maybe after these statements in the Russian Foreign Ministry and other official departments, including the military, they will stop establishing yet another "red lines", which the United States and allies have openly ignored lately.