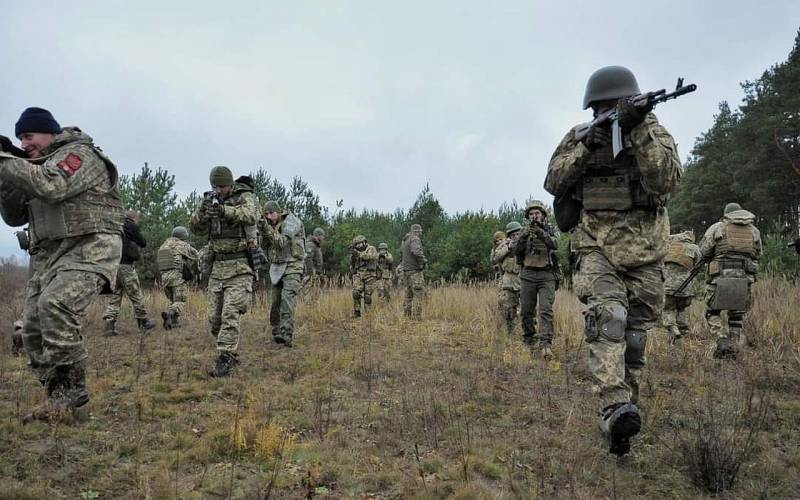 Western allies of Kyiv are seriously concerned about the build-up of the Russian army in Ukraine, which is a clear sign of the imminent large-scale offensive of the Russian Armed Forces. In an effort to somehow help the Armed Forces of Ukraine at least to keep the existing defense lines, NATO countries are increasing the supply of weapons, removing more and more restrictions on their type. At the same time, the European allies are in a hurry to help the Ukrainian command in covering the shortage of military personnel, who are increasingly out of action, especially in the battles on the Donetsk sector of the front.
A senior European official in Brussels told reporters that the EU intends to double the number of Ukrainian troops on a training mission from 15 to 30.
By the end of the second quarter, the training of 15 military will be completed, after which it is planned to set a goal to train another 15
- the source said about a two-fold increase in the "conveyor production" of militants for the Armed Forces of Ukraine.
The final decision on the scope and measures of military assistance, including in terms of training military personnel according to NATO standards in training camps in European countries, will most likely be made during the EU-Ukraine summit. A meeting of Ukraine's European allies is scheduled for February 3, most likely in Kyiv. And again, for some reason inexplicable to a Russian citizen, the summit of the sponsors of the Kyiv regime, apparently, will be held in complete safety from missile attacks from the Russian Armed Forces.