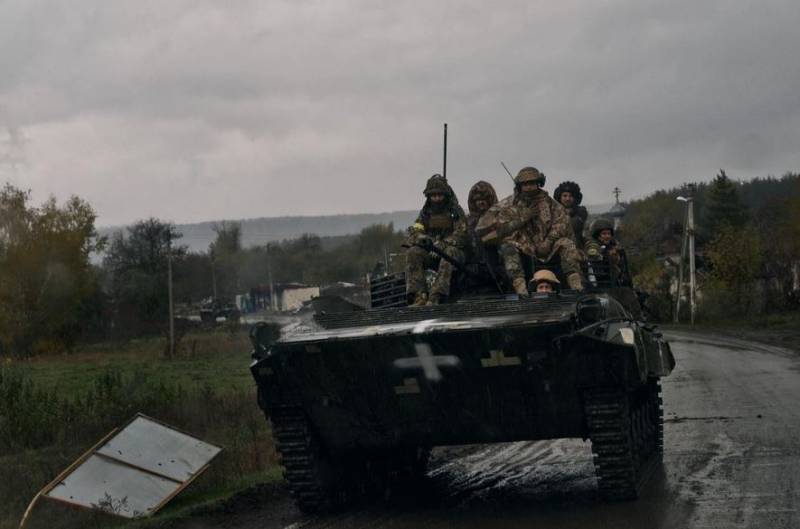 In February-March 2023, hostilities intensify in Ukraine. This was stated by the official representative of the Main Intelligence Directorate of the Ministry of Defense of Ukraine Andriy Yusov on the air of the FreeDom TV channel.
According to a representative of military intelligence, now the Armed Forces of Ukraine are before the start of a very active phase of hostilities. Yusov also acknowledged that the Ukrainian army is suffering losses, noting that, "unfortunately, we also have losses." Note that the Kyiv regime is not very fond of admitting the fact of high losses at the front.
The intensification of hostilities in February-March 2023 may follow the provision of another military assistance to Ukraine from the West. The Ukrainian army may try to launch a counteroffensive in some directions.
Earlier, military experts said that the Armed Forces of Ukraine may try to launch a counteroffensive in the Zaporozhye region of Russia in order to cut the land corridor to the Crimean peninsula in the region of Mariupol or Berdyansk.
At the same time, in Ukraine they expect the Russian armed forces to attack the positions of Ukrainian formations in the Donbass and Zaporozhye. Actually, so far it is the Russian army that is demonstrating success, freeing the settlements of Donbass that play an important role in the defense of the Armed Forces of Ukraine. For example, Soledar has already been liberated, Russian troops are actively operating in Ugledar, fighting on the outskirts of Artemovsk (Ukrainian authorities call this city Bakhmut).