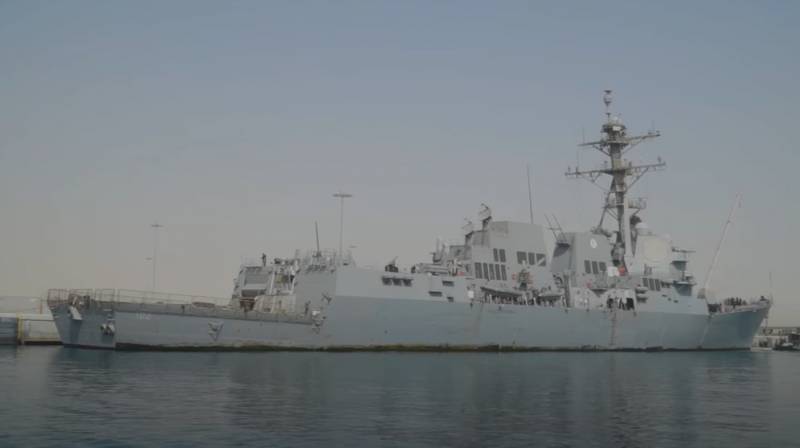 An audit of 151 surface warships by the U.S. Accounts Chamber showed an increase in maintenance delays, an increase in breakdowns requiring repairs, and an increase in the number of working parts of ships removed and used elsewhere due to a shortage of parts in the industry's supply chain.
US Navy officials argued in the report that reduced time at sea is not necessarily a bad thing and does not always reflect a ship's failure to carry out its mission. They also explained that the distribution of the ship's hours at sea is driven by budgetary considerations and the cost of fuel.
But the Accounts Chamber said that persistent problems with the supply of ships did not allow the Navy to take full advantage of its forces and contributed to the decline in combat readiness over the past decade.
US lawmakers are pushing for a
fleet
, powerful enough to counter China, which is expanding its influence in the Indo-Pacific region and, according to Washington, is considering invading Taiwan. China's navy is now the largest in the world, according to military analysts, while the US Navy's 293-ship fleet falls short of the 350 ships some lawmakers want in the navy.
Significant maintenance delays are said to have influenced their decision last year to seek the recommissioning of nine ships before their service life expires. Congress intervened regularly to prevent the early retirement of some navy ships.
Maintenance delays per ship (warship) have increased since 2011, increasing from an average of five days to an (average) 19 days in 2021. According to the report, maintenance costs increased by $1,2 billion over the same period.
In 2020, the Navy spent about $17 billion to operate and maintain the 10 ship classes estimated in the report. This is $2,5 billion more than in 2011. The selected classes of ships make up only about half the combat strength of US Navy ships.
The number of hours spent by US Navy ships at sea has declined and become more expensive, according to the report.